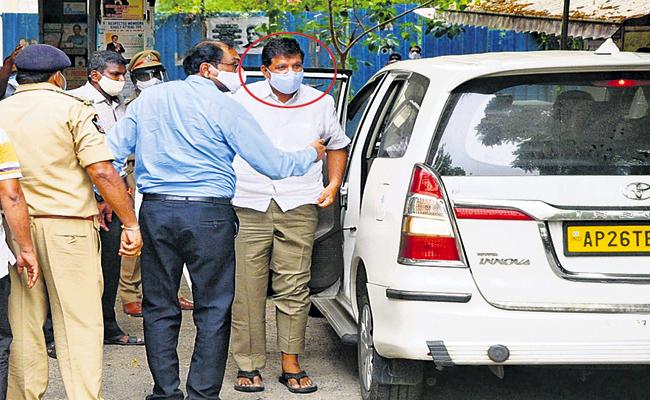 A month after being arrested in connection with alleged irregularities in Sangam dairy, former MLA and senior Telugu Desam Party leader Dhulipalla Narendra from Ponnur in Guntur district got the bail on Monday.
The Andhra Pradesh high court granted bail to Dhulipalla, apart from Sangam dairy managing director Gopala Krishna on certain conditions. They were asked to submit personal bond, besides two other sureties each for their release.
The high court asked Dhulipalla not to go out of the limits of Vijayawada municipal corporation for the next four weeks.
He was asked to give his Vijayawada address to the investigating officers, who have to give 24 hours' notice to call him for interrogation.
Dhulipalla was arrested on April 23 on charges of corruption and misappropriation of public property regarding Sangam Dairy.
The responsibility of day-to-day operations of the dairy was entrusted to Tenali sub-collector, who was even authorised to take legal action against anyone who obstructs the government's intervention.
However, even when he was in judicial remand in jail, he suffered from Covid-19 and he was shifted to the hospital on the directions of the high court. He is presently undergoing treatment at a private hospital in Rajahmundry.
The Jagan Mohan Reddy government's attempt to take over the Sangam Dairy, headed by on the charges of irregularities in the company, received a big setback in the court.
On May 14, the Andhra Pradesh high court struck down the government order dated April 27, seeking to take over the Sangam Dairy and hand it over to the AP Dairy Development Corporation Ltd (APDDC).
The high court suspended the GO issued by the Jagan government taking over the Sangam Dairy. It said the GO has no legal standing. It directed that the present board of directors could continue to run the plant on a day-to-day basis.
The case has been posted to June 17 for further hearing.