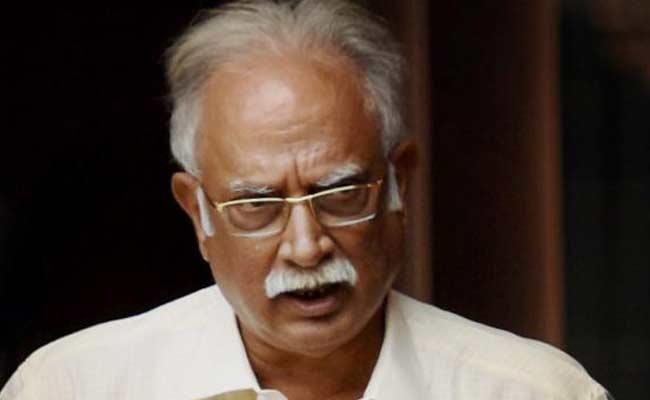 Former Union minister for civil aviation and senior Telugu Desam Party leader P Ashok Gajapathi Raju on Friday moved the high court seeking to quash the case filed against him by the Vizianagaram police in Andhra Pradesh in connection with an altercation with officials on the hill shrine of Ramathirtham temple.
In his petition, Ashok alleged that the temple authorities themselves had humiliated him, though he was the trustee of the Ramatirtham temple.
He claimed that he had not created any obstruction to the officials at the foundation laying ceremony for the temple renovation on Wednesday.
He said the temple officials had filed a case against him at the behest of the ruling YSR Congress only to harass him and hence, he requested that the FIR filed against him be dismissed. The high court which took up the case, posted the same to Monday for hearing.
On Thursday, the Nellimarla police registered a case against Ashok Gajapathi Raju on the charges of obstructing the duties of government officials and damaging the public properties, following a complaint lodged by executive officer of Ramateertham temple D V V Prasad.
Raju allegedly fumed at the endowment department officials for not following the protocol during the ceremony and not mentioning his name prominently in the plaque erected for the foundation stone laying ceremony, while giving importance to YSR Congress party leaders including ministers Botsa Satyanarayana, P Pushpa Srivani and Vellampalli Srinivas.
In the mele, Raju had allegedly ransacked the plaque and obstructed the officials from discharging the duties.