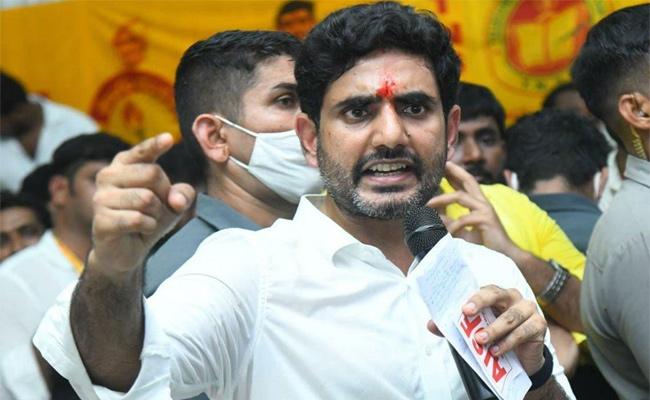 The Telugu Desam Party cadre was totally demoralised following the arrest of party president and former chief minister N Chandrababu Naidu in September in connection with the multi-crore skill development scam.
There were no party programmes or agitations against the government for almost one-and-a-half months and the party went into a virtual limbo.
However, they got rejuvenated when Naidu's wife Nara Bhuvaneshwari took up "Nijam Gelavali" bus yatra from Naravaripalle in Tirupati district on October 25.
The party leaders and cadres were happy that there was at least one programme which would keep the party active among the people. They made every effort to make her bus yatra a success.
But with the release of Naidu from jail in the first week of November on health grounds, Bhuvaneshwari stopped her yatra and has been accompanying him to hospital for check-ups and taking care of his well-being.
As a result, the activity in the TDP has come to a halt all over again. Though the TDP had its state executive committee meeting headed by Lokesh, it did not generate any activity in the party.
At present, the TDP is confined to discussing common strategies and manifesto with Jana Sena Party.
Under these circumstances, Lokesh is now planning to resume his Yuva Galam padayatra, starting November 24, starting from Razole where he stopped it on September 9, following the arrest of his father.
However, Lokesh might not continue it for long and he wants to finish off his yatra as quickly as possible. According to party sources, he might not continue up to Srikakulam but might end up with Visakhapatnam by December end.
But if Naidu doesn't get bail and his quash petition in the Supreme Court gets dismissed, the situation will come back to square one.
Added to this, if the Jagan government continues to target Naidu and Lokesh in AP Fibernet and inner ring road scams, then he may have to suspend his yatra again.
This will be a big setback to the party. And there might not be any response, if any other party leaders take up the padayatra or bus yatra!