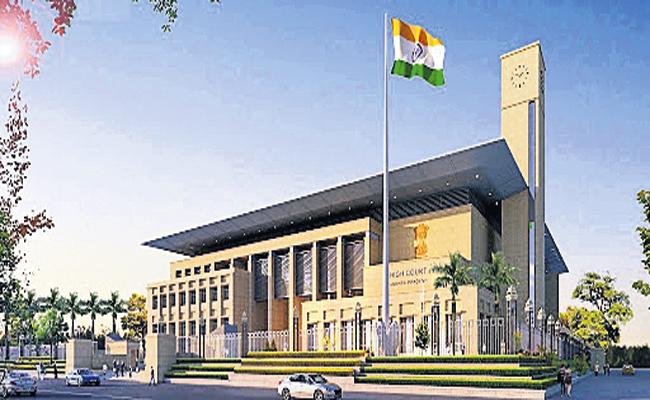 In yet another confrontation with the judiciary, the Andhra Pradesh government on Wednesday took strong exception to the state high court's decision to take suo motu cognizance against the withdrawal of 11 criminal complaints against chief minister Y S Jagan Mohan Reddy.
The registry of the high court has registered 11 suo motu criminal revision cases against the 11 orders passed by different magistrates allowing the withdrawal of the criminal complaints against the Chief Minister.
The cases were listed before the bench of Justice Lalitha Kanneganti.
State Advocate General Subrahmanyam Sriram strongly objected to the suo moto cases.
He argued that the cases registered in purported exercise of powers under Sections 397, 401, 482 and 483 of the Code of Criminal Procedure, could not have been initiated by the High Court on its administrative side.
He said the government lawyers were told that the cases were taken suo motu on the basis of a report of the administrative committee of the high court, but were not given the copies of the reports of the committee.
"It is unprecedented that the High Court in its administrative committee has decided to take suo moto cognizance before placing it before the bench for judicial consideration. That is impermissible," he said.
Through the suo moto action, the AG said, the "High Court has stepped into the shoes of the complainant, who was otherwise entitled to challenge the magistrate's orders. Complainant is not barred otherwise from approaching this court," he said.
The AG also mentioned that certain media channels conducted channel debates about the matter on Tuesday night, soon after the cause list was published, which amounted to a "media trial."
Since the channel discussions were full-fledged and detailed discussions, it means that the TV channels got all necessary documents relating to the case, although the state was not given the copies of the same. The copies given to state do not have the information being played out in the media, he said.
Further, the AG said that the media reports suggested that disciplinary actions were taken against some of the judicial officers.
"This means that the administrative committee has already prejudged the issue, even before a judicial determination," he alleged.
The case was posted to June 25 for hearing further arguments.