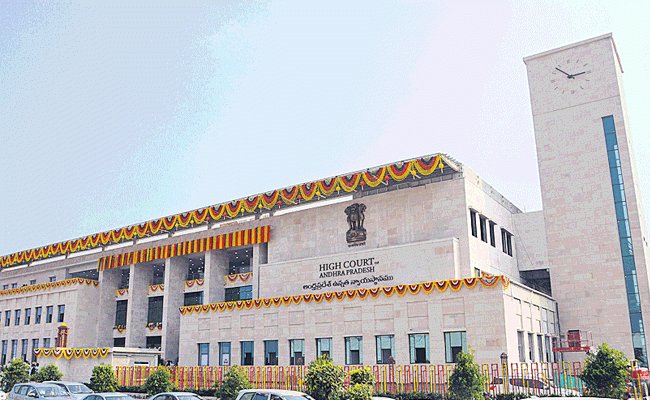 The Andhra Pradesh government on Thursday asked the state high court to allow continuance of CID and ACB investigation into the alleged insider trading by several high profile people, including former advocate general Dammalapati Srinivas.
The high court, which already heard the arguments of Supreme Court senior advocate Siddharth Luthra, arguing on behalf of Dammalapati, reserved its judgement for indefinite period.
Arguing on behalf of the Jagan Mohan Reddy government, advocate general Subrahmanyam Sriram said at the time of the registration of the crime, it was prima facie found that it was a cognizable offence.
"The decision to take it further for investigation was bona fide and legitimate. All the procedures and processes leading to the registration of the FIR were complied with," he said.
Sriram said the initiation of the process cannot be faulted on the ground of motives or political aspersions.
"There is no basis for the said contention. The FIR can't be tested on mala fides or motives," he argued.
He said the earlier case was concluded by the high court and FIR was quashed on all the grounds, barring a distinction that there is a public servant here.
The judge agreed that the court scrutiny was not based on motives.
The advocate general also asserted that it was incorrect to say that the FIR was initiated based on the profile of the probable accused.
"The case has the trappings of a scam/offence and the accused were incidental to the prosecution," he said.
He pointed out that the earlier case registered by the CID and quashed by the court in the Amaravati land scam case had different accused whose profile was far removed from the present case accused.
"No investigation was possible here because it was stayed on the first day," he said.