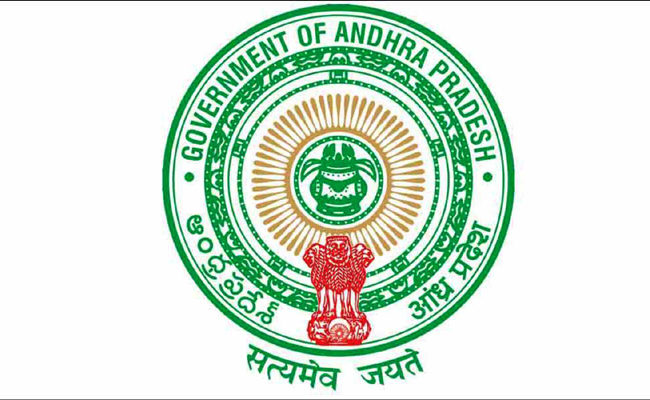 The Y S Jagan Mohan Reddy government in Andhra Pradesh, which has been struggling to raise loans to meet the expenditure for its welfare schemes, has got yet another relief from the Centre.
On Tuesday, the Union department of expenditure under Ministry of Finance, granted permission to the Andhra Pradesh government for borrowing an additional amount of Rs 2,655 crore from the open market to push its capital expenditure.
According to an official release, the state was given the permission for open market borrowing, as an incentive for achieving the target set by the Centre for the capital expenditure in the first quarter of 2021-22.
"The additional open market borrowing permission granted is equivalent to 0.25 percent of their Gross State Domestic Product (GSDP)," the official release from the ministry of finance said.
Apart from Andhra Pradesh, 10 other states including Bihar, Chhattisgarh, Haryana, Kerala, Madhya Pradesh, Manipur, Meghalaya, Nagaland, Rajasthan and Uttarakhand were also given permission to go in for additional open market borrowing.
The total amount to be borrowed by these 11 states is Rs 15,721 crore, of which Andhra Pradesh gets the nod to borrow the maximum amount of Rs 2,655 crore, followed by Madhya Pradesh (Rs 2590 crore).
Next review of Capital expenditure of States will be undertaken by the Department of Expenditure in December, 2021. In this round, capital expenditure achieved by the States till 30th September, 2021 will be assessed.
Third review will be done in the month of March, 2022 on the basis of capital expenditure incurred by the State during the first three quarters of the year 2021-22.
The capital expenditure-linked borrowing ceiling of 0.50 percent of GSDP will be allowed to those States who will achieve actual capital expenditure of at least 45 percent of the target by 30th September 2021 or 70 percent of the target by 31st December 2021.
It was only last week that the Centre had given approval to the state for borrowing another Rs 10,500 crore through open market, after hectic lobbying by state finance minister Buggana Rajendranath with Union finance minister Nirmala Sitaraman and other top officials.
This amount can be borrowed till December. As a result, the borrowing limit of the state government for the first nine months has been enhanced to Rs 31,251 crore.
Click Here for Latest Direct-to-OTT Releases (List Updates Daily)