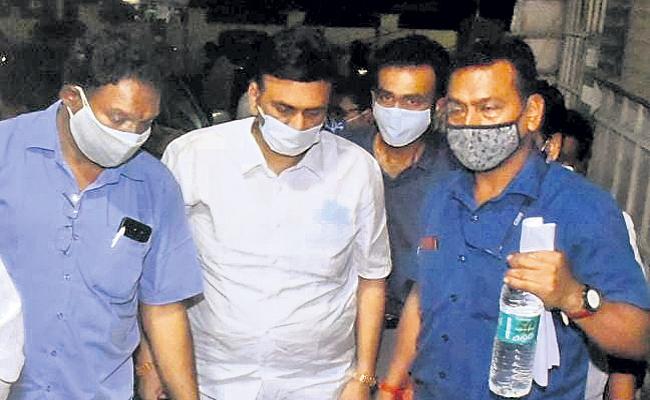 A day before he is expected to visit his home town for the first time after his election, Narasapur MP K Raghurama Krishnam Raju, was served notices by the APCBCID in his Hyderabad residence on Wednesday.
Raghurama Krishham Raju had announced that he would visit his home town, Bhimavaram in West Godavari district for Pongal.
Ahead of his scheduled visit, the CID sleuths served notices to the rebel MP, asking him to appear before them on January 17 for questioning.
Though the notice did not have any information on what case that the CID wants to question the MP, it may be mentioned here that he was earlier arrested by the CID under sedition case for his hate speech against Christians and Reddys.
The MP also made derogatory remarks against chief Minister Jagan Mohan Reddy on various occasions.
He was earlier arrested and was kept in the jail for a while, but was later released on bail with the Supreme Court's intervention.
It is to be seen whether he would accept the notice and attend the questioning before the CID or get exemption from the supreme court.
It is worth mentioning that the rebel MP had announced that he would quit his Lok Sabha seat after February 5 and seek re-election from Narasapur Lok Sabha constituency.