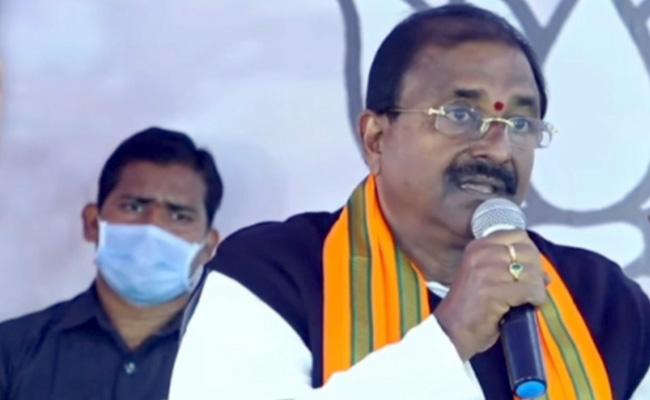 Bharatiya Janata Party, which has no major issue to fight against the Y S Jagan Mohan Reddy government in Andhra Pradesh, has been looking for issues that can whip up communal passions so that they can fetch some political mileage to the party.
The recent clashes between two religious groups in Atmakur town in Kurnool district over the construction of a place of worship have come in as an excellent opportunity for the BJP to attack the YSRC government and polarise the Hindus.
During the incident, the rioters attacked the vehicle of BJP's Kurnool district unit president and set it afire, after it collided with a two-wheeler injuring two persons.
The police obviously booked a case against the BJP leader for the accident and also for inciting communal riots.
The BJP tried to turn the incident into its advantage saying it was a major attack by Muslims on Hindus.
BJP state president Somu Veerraju alleged that the rival groups threatened to kill the district BJP unit president and said the threat had also been recorded on mobile.
Veerraju alleged that the police had filed a false case against the BJP leader based on false complaints.
"The people have given 151 seats to YSRC to rule the state as per the law, but not for anarchy. The police are following the orders of local MLAs Shilpa Chakrapani Reddy and Amzad Basha, who provoked communal riots," he alleged.
Describing the Jagan government as anti-Hindu, Veerraju said how the government could allow construction of a mosque amidst Hindu locality without any permission, despite strong protests from the local people.
"The construction was completed within 40 hours. How is it possible without the support of the local YSRC leaders," he alleged and demanded that the police should book cases against the Muslims and the local MLAs.