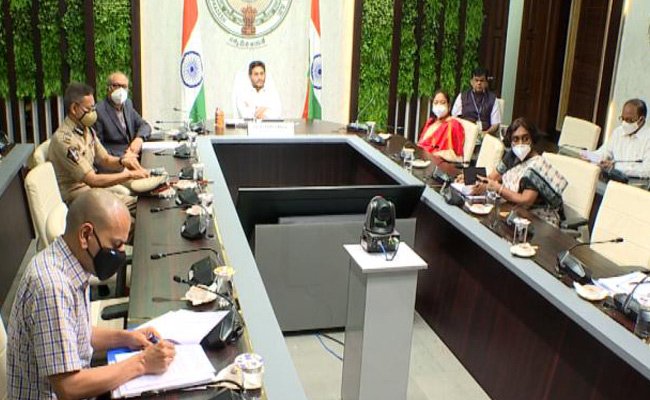 Chief Minister Y S Jagan Mohan Reddy told Union Home Minister Amit Shah that the state is on high alert and is ready to face any challenge caused by the cyclone Yaas.
The chief minister joined the virtual conference of Union Home Minister with the chief ministers of Andhra Pradesh, West Bengal and Odisha and the Lieutenant Governor of Andaman and Nicobar Islands on Monday.
Jagan Mohan Reddy told the Union Home Minister that the state machinery is ready face the challenge. However, he said that as of now, there is no threat to Andhra Pradesh.
The chief minister said that the districts of Srikakulam, Vizianagaram and Visakhapatnam are likely to hit hard by the cyclone, if the storm changes its direction.
He said that the government had alerted the administration in the three districts, besides the two Godavari districts and Krishna district.
The officials were also told to keep vehicles ready to shift the Covid 19 patients from the hospitals and covid care centres if the storm hits AP cost or causes any damage to the state, particularly to the north coastal districts.
The chief minister told the officials to get all equipment ready including the oxygen for the covid patients, if the Yaas hits the state.
The Union Home Minister told the chief minister that the Central government is closely watching the movements of the storm and would come to the AP's rescue if the storm hits the coast and causes any damage.