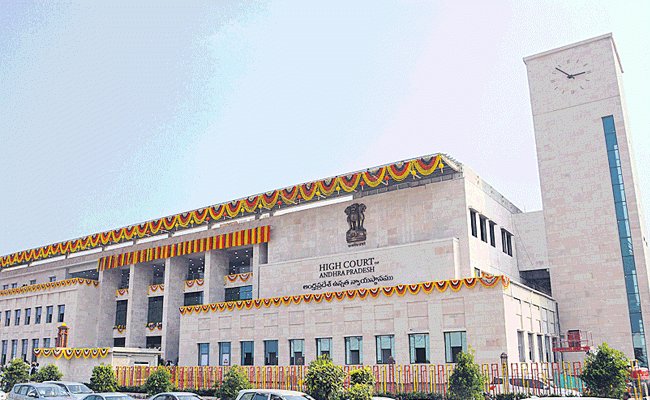 The Andhra Pradesh state high court is still hearing nearly 100 petitions pertaining to Amaravati, repeal of AP capital regional development authority (APCRDA) and the proposed formation of three capitals by the Jagan Mohan Reddy government.
The state government is also putting up strong arguments in support of its decision and even the Union home ministry has made it clear that the decision to locate or relocate capital city is completely state government's prerogative and the Centre has nothing do with it.
The Centre has also submitted an affidavit in the court stating that there is nothing in the AP Reorganisation Act that prevents the formation of three capital cities for Andhra Pradesh. The court is yet to complete the arguments in this regard.
However, it appears the high court judges have already come to the conclusion that the proposed shifting of administrative capital from Amaravati to Visakhapatnam is not the correct decision.
In fact, the high court judge even commented that on Friday that the shifting of executive capital from Amaravati to Visakhapatnam was a mindless decision of the state government.
The high court bench made these comments while hearing a petition filed by the Telugu Desam Party on the stoppage of party president and former chief minister N Chandrababu Naidu's road show in Visakhapatnam a few months ago.
The government counsel took strong exception to the words used by the petitioner stating that the action of the police to stop Naidu's road show was a mindless act.
Reacting to the counsel's objection, the high court bench asked whether the state government's plan of shifting the capital from Amaravati, where thousands of crores had already been spent, to Visakhapatnam was not a mindless act.
What is more, the high court bench also observed that the politics was being criminalized and there was need to curb it.
"We have the responsibility to safeguard systems from people with criminal background," the bench said.
Since the high court has described the shifting of capital as a mindless act, one can easily predict the outcome of the cases, when it delivers judgement after the completion of the hearings.
Click Here for Latest Direct-to-OTT Releases (List Updates Daily)