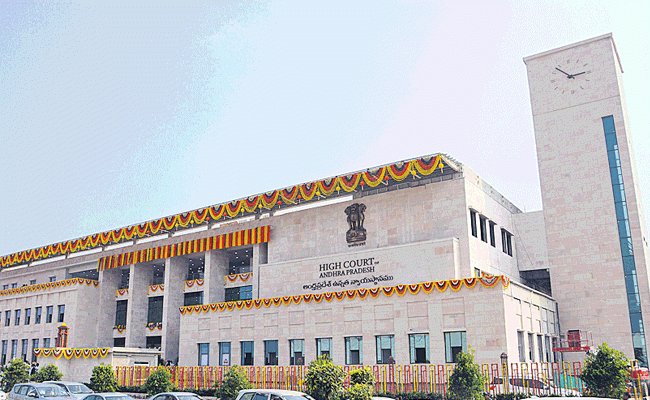 The Andhra Pradesh high court on Monday struck down yet another decision of the Y S Jagan Mohan Reddy government with regard to transfer of powers in village secretariats from sarpanches to village revenue officers.
Responding to a petition filed by a sarpanch T Krishna Mohan of Tokalavanipalem village of Guntur district, the high court suspended the government order (GO. No. 2) issued in March, withdrawing powers of the sarpanches and entrusting them to the village revenue officers (VROs).
The high court observed that the formation of village secretariats itself was against the spirit of panchayat raj, when there are already gram panchayats with elected bodies including sarpanches and ward members.
It felt that the village secretariats would be running parallel administration in the villages. It wondered why the government could not implement the welfare schemes through existing gram panchayats.
Even as the high court was hearing a petition on the formation of village secretariats, the government issued orders transferring certain powers from sarpanches to the VROs. This was found fault by the state high court.
The government argued that the VROs were being given more powers only to intensify the implementation of welfare schemes. It said the panchayat raj system would not be affected by the transfer of powers to the VROs.
But the high court did not agree with the government's contention and said it amounted to violation of Article 72 of the Indian Constitution which envisaged certain powers to the panchayat raj system.
So, it suspended the GO and deferred the case by four weeks for further hearing.