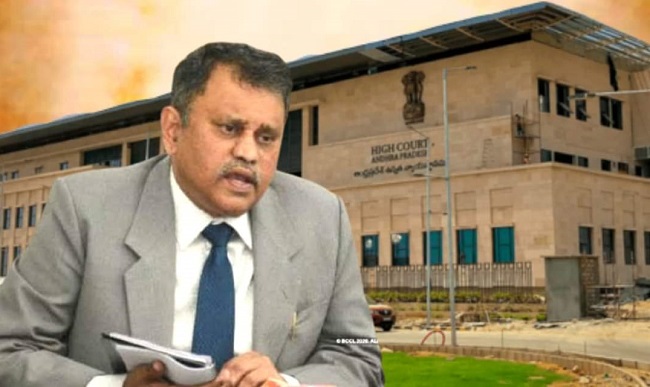 In what can be a temporary setback to Andhra Pradesh state election commissioner Nimmagadda Ramesh Kumar, the state high court on Friday put on hold the operation of E-Watch, a mobile application of the SEC, till February 9.
Acting on a petition filed by the Jagan Mohan Reddy government, the state high court conducted hearing on Thursday and Friday and gave directions to the SEC not to operate the E-Watch app since it did not have the security data certificate.
The AP Technology Services told the court that the SEC had applied for the certificate only on Thursday and it will take another five days to give the approval.
The high court told the APTS to examine the mobile app in all its aspects before giving any approval.
The state government argued that the new app from a private company is not transparent and not equipped with security firewalls.
As per the clear guidelines, the SEC must use government services for smooth conduct of elections.
It said the Election Commission of India has already designed a similar application C-Vigil which was developed by National Informatics Centre.
Similarly, the state government, too, has its own mobile application Nigha, which is also a fool-proof mechanism to keep track of the complaints on poll irregularities.
However, Nimmagadda chose to get a separate mobile App designed by Reliance Jio by spending a lot of public money, ignoring both the existing applications, which clearly showed his lack of faith in the government applications.