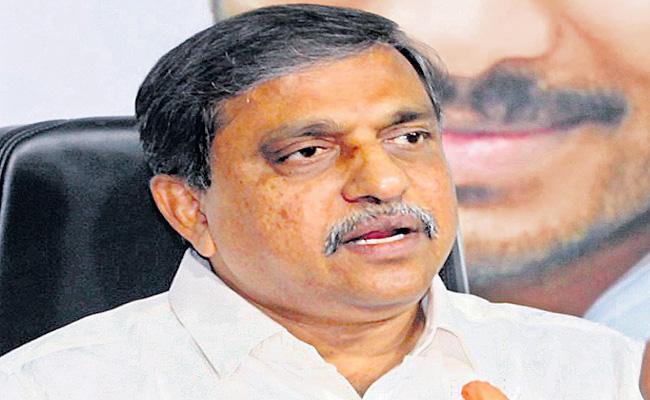 It is known that YCP leaders went to New Delhi to solve the issue of Narsapuram MP Raghu Rama Krishna Raju.
The party MPs have met Lok Sabha Speaker Om Birla and complained about Raghu Rama Krishna Raju. They have submitted a petition seeking his disqualification.
Advisor to AP Government on Public affairs, Sajjala Rama Krishna Reddy has spoken on these developments and he clarified that they will take an action as per the party guidelines.
He said that Raghu Rama Krishna Raju's comments are creating confusion in the party and they are provocative in nature.
He said that he is not following discipline, if others start following him it will not be good for the party, so they are getting ready to take action against him.
He said that their party doesn't have this type of culture, even the leaders bought with so much money by TDP didn't even speak like Raghu Rama Krishna Raju.
He said that they have sent a show-cause notice to him and they have left with no other choice to disqualify him.
Sajjala added, "Some people are saying that if an MP goes away, there will be only 22 MPs. Some people are speculating that what is the situation if two-three MPs leave the party? YS Jagan will never play that game. He never thinks that it is the real strength. He always looks at the people's power and he will never try to pacify him. There were attempts to talk to him to understand if there is truth in his claims but those attempts were not fruitful. Moreover, his comments are painful".
CLICK HERE!! For the In Depth Updates on all the OTT Content