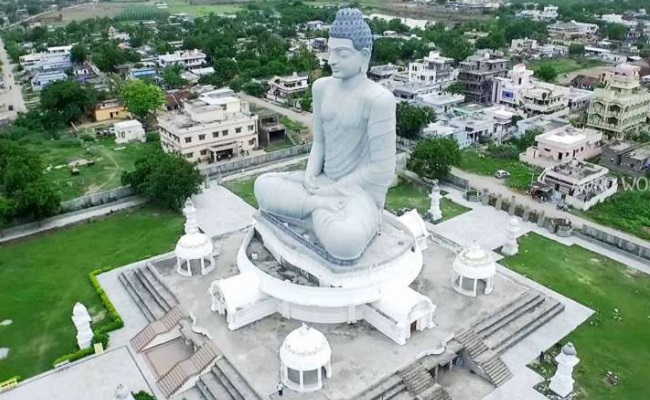 Even as the Y S Jagan Mohan Reddy government in Andhra Pradesh is getting ready for re-introduction of revised three capitals bill in the ensuing budget session of th state assembly, the Amaravati farmers are also getting ready to intensify their agitation.
Hitherto confined to the villages of Amaravati, the farmers joint action committee, which has been waging the agitation for the last 800 days, has announced that it would spread the movement to oppose the three capitals all over the state.
Amaravati JAC co-convenor Gadde Tirupati Rao said the JAC would form its committees in all the districts of the state, starting with north coastal Andhra in March.
The JAC would also hold round-table meetings in one district after the other to mobilise public support to their agitation.
"Starting from Srikakulam, the JAC will spread to all parts of the state. There would be round-table conferences in Eluru, Amalapuram and Rajahmundry. By this month end, we shall have Amaravati JAC branches in the two Godavari districts," he said.
Stating that the JAC has the support of all the political parties, except the YSR Congress party, Tirupati Rao said a series of meetings would be held in the coming days in all the parliamentary constituencies.
"The agitation will enter 800th day on Thursday. The farmers have not lost their hope and have been relentlessly fighting for the just cause," JAC convenor Siva Reddy said.