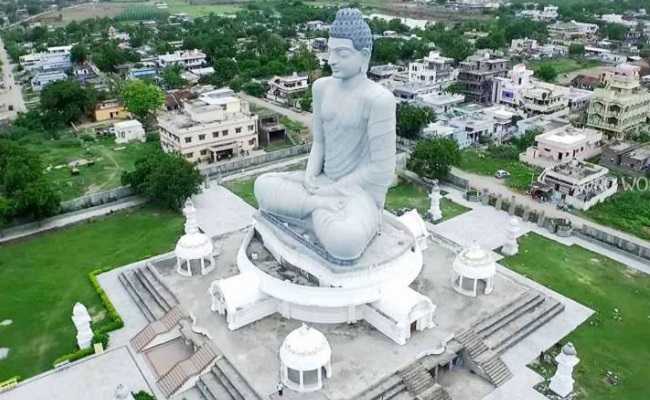 Even as YSR Congress party president and Andhra Pradesh chief minister Y S Jagan Mohan Reddy has been maintaining suspense over his three capitals' plan, the farmers of Amaravati continue to mount pressure on the government to expedite in the capital region as per the high court directions.
On Thursday, hundreds of farmers from various villages of Amaravati laid siege to AP Capital Region Development Authority office in Vijayawada demanding that all the pending works on the capital region be completed at the earliest.
They brought to the notice of the APCRDA commissioner Vivek Yadav that many assigned land holders and patta holders had not got their annuity payment yet, despite the court orders and agriculture labourers had not been getting their pensions for the last four months.
The farmers also requested the authorities to take up jungle clearance in the plots allotted to them so that they could have physical possession of the plots. Many of them were allotted plots in the lands that were not acquired under land pooling, leading to litigations, they said.
Yadav gave a patient hearing to all their issues and said he would take them up one after the other.
"We shall resume works in all the zones of the capital region," he said.
The farmers also brought to his notice that the lands given for the capital region were being encroached upon by some forces. The commissioner responded to their complaints positively.
The commissioner also assured to complete the seed access road and internal roads at the earliest. They wanted the CRDA to take initiative to see that the plots allotted to the farmers could be mortgaged in banks for loans.