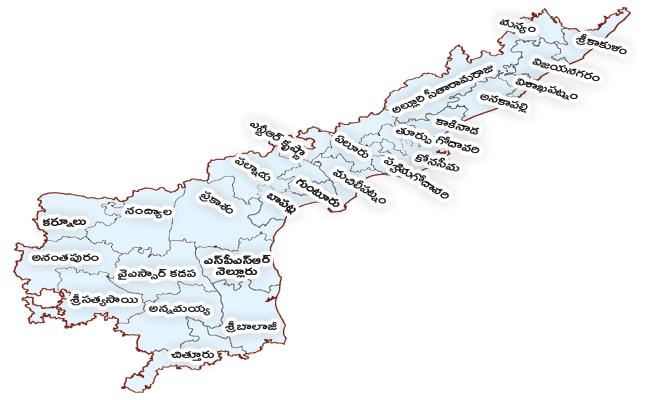 Stage is set for the formation of 13 new districts in Andhra Pradesh from next week. The final notification for the new districts will be given on March 29, according to official sources.
The authorities have made certain changes in the draft notification on the new districts, based on the objections and suggestions received from various sections of people, political parties and local organisations.
Official sources said more than 9,000 objections, requests and suggestions have come on the new districts.
The authorities have shortlisted some of the most important suggestions after a thorough scrutiny, particularly with regard to change in district headquarters, increase of revenue divisions and inclusion of mandals etc.
"They were brought to the notice of chief minister Y S Jagan Mohan Reddy, who took the final decision. After giving final touches to the proposals, the final notification would be issued on March 29 and the new districts would come into operation from April 2," sources said.
As many as 16 new revenue divisions would be created along with 13 new districts.
On April 1, the gazette notification on the new districts, along with the government orders (GOs) on appointment of new collectors, joint collectors and superintendents of police would be issued.
Soon after the issuance of the notification, the officials take up adjustments of the employees in the new districts.
Already, around 10,000 employees have been identified for adjusting in the new districts and work-to-rule orders would be served to them after the notification.
Sources said steps have been taken to ensure that there are no legal hassles for the new districts, so that the administration would run smoothly after the formation of the new districts from April 2.