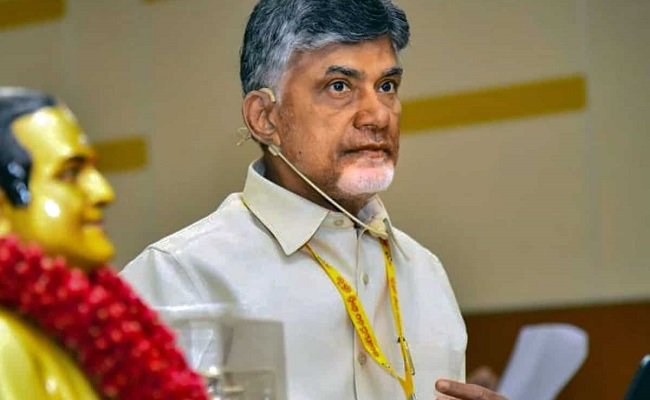 For the last few days, YSR Congress party president and Andhra Pradesh chief minister Y S Jagan Mohan Reddy has been making a no-holds-barred attack on the Telugu Desam Party led by N Chandrababu Naidu day in and day out at every public meeting.
At the same time, his party leaders beginning door-to-door campaign of the government programmes, giving rise to a talk in the political circles that Jagan might go for early elections in the state to sustain his hold on the state.
As a result, the TDP president has also become alert and has started alerting the party workers. He, too, has started going into the people launching an attack on the YSRC.
On Tuesday, Naidu called upon the party cadre to get ready for 'early polls' if announced ahead of the 2024 general elections.
"Advance elections are likely in the State ahead of 2024. Cadres and leaders should be prepared for this. We should get ready to face any challenge," said Naidu.
At a teleconference with party leaders, the TDP chief said all sections of people were facing severe problems under the Jagan Reddy regime. In a difficult situation like this, they were looking at the Telugu Desam Party as a symbol of hope and a chance for their future.
Naidu said that a strong anti-Government wave was sweeping all over against the YCP regime. The people were giving a warm reception to the TDP leaders everywhere.
"They are coming forward and eagerly narrating their hardships to the TDP leaders. This was a clear indication of the huge anti-Government sentiment," he said.
Naidu asserted that the TDP leaders at all levels should move closer to the people. The TDP cadres and leaders should be prepared to meet any challenge.