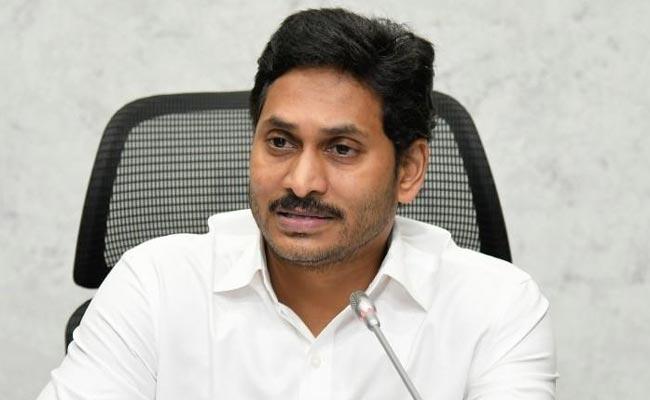 Within two days of Telangana Rashtra Samithi president and chief minister K Chandrasekhar Rao returning from New Delhi meeting Prime Minister Narendra Modi, Union home minister Amit Shah and other ministers, it is the turn of YSR Congress party president and Andhra Pradesh chief minister Y S Jagan Mohan Reddy to go to the national capital.
According to highly placed sources, Jagan would be leaving for New Delhi in a special aircraft at 4 pm on Tuesday. He is expected to meet Union home minister Amit Shah at 9 pm for a one-on-one meeting.
It is not exactly clear whether Jagan would be staying back in Delhi for a couple of days more and meet the Prime Minister and other ministers, like KCR had done last week.
It is not also not clear whether Jagan was summoned to Delhi or is going there on his own. Even the agenda of the chief minister's meeting with Amit Shah or any other Union minister is not immediately known.
However, it was only on September 22 and 23 that Jagan had met Amit Shah and reportedly requested for a probe by Central Bureau of Investigation (CBI) into the alleged irregularities in land transactions in Amaravati capital region during the previous Telugu Desam Party regime and also into the multi-crore AP State Fibernet Limited scam.
Interestingly, Jagan went to New Delhi for a second time on October 6, when he met Prime Minister Narendra Modi, after attending the apex council meeting of the Union Jal Sakthi minister Gajendra Singh Shekawat.
The meeting with PM triggered speculations in the media that Modi had invited the YSRC to join the National Democratic Alliance (NDA) government. But nothing materialised after the meeting.
On the other hand, soon after his return from New Delhi, Jagan created a nationwide uproar by writing a letter to Chief Justice of India S A Bobde, complaining about Supreme Court judge N V Ramana and several judges of state high court, accusing them of trying to topple his government in collusion with TDP president N Chandrababu Naidu.
It led to the talk that Jagan had briefed both Shah and Modi about his plans to complaint against Ramana and taken their approval. The CJI, however, has not taken any action on Jagan's letter till date.
It remains to be seen whether Jagan's visit to New Delhi on Tuesday and his meeting with Shah has any connection with his letter to the CJI.