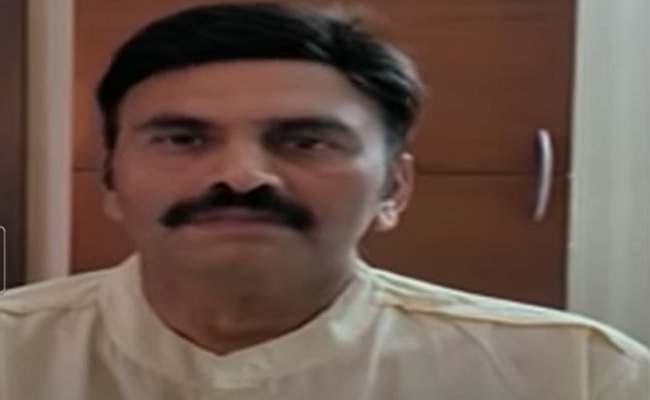 Maverick rebel YSR Congress party parliament member Kanumuru Raghu Ramakrishna Raju, who made a futile attempt to attend the event of Prime Minister Narendra Modi at his native place Bhimavaram on Monday, has sought to gain sympathy from the people.
Raju, who returned to New Delhi from Hyderabad on Monday morning, told reporters that the ruling party leaders were conspiring to eliminate him through police.
He said an unidentified man was caught by his security people at his Hyderabad residence in the morning.
He said the person was caught taking photographs and when questioned, the man claimed that he was from Andhra police.
He, however, refused to show his identity card and instead, he had entered into an argument with the security staff, Raju said.
Stating that the person was conducting a recce at his house for the last three days.
"Three others who accompanied him fled the spot. He was giving incoherent answers to the questions and said he had come there as per the instructions form the higher ups," the rebel MP said.
The security staff had seized the mobile phone and are investigating, the MP said. But he did not explain why he was not handed over to the Telangana police and who is investigating the case.
Raju alleged that the Andhra Pradesh government had created hurdles to his visit to Bhimavaram and foisted false cases against his followers.
Inquiries, however, revealed that there was no clearance from the PMO to his presence at the meeting at Bhimavaram.