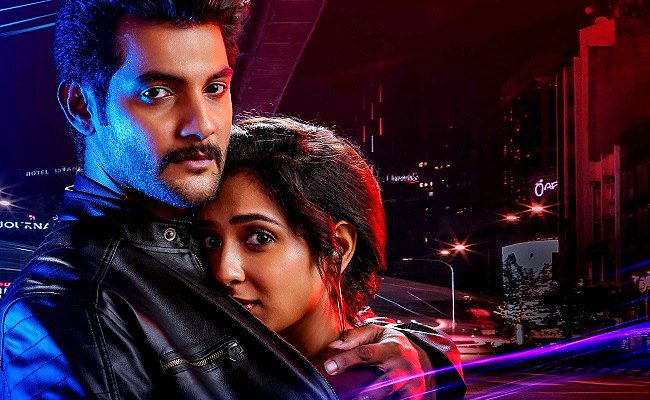 Movie: Top Gear
Rating: 2/5
Banner: Sri Dhanalakshmi Productions
Cast: Aadi Sai Kumar, Riya Suman, Brahmaji, Shatru, Ravi Prakash, Mime Gopi, and others
Music: Harshavardhan Rameswar
Director of Photography: Sai Sriram
Editor: Prawin Pudi
Art: Ramanjaneyulu
Producer: K V Sridhar Reddy
Written and directed by: Shashikanth
Release Date: December 30, 2022
Aadi Saikumar is bringing multiple films to the theatres every year. "Top Gear" is his latest to hit the theaters.
Let's find out its merits and demerits.
Story:
Arjun (Aadi Saikumar), a cab driver, recently tied the knot with Aadhya (Riya Suman).
One day on his way to work, he stumbles into a drug gang and finds himself unexpectedly involved. Two drug dealers who had hired his cab got into a gunfight inside, setting off a chain of events.
The drug dealers' boss (Mime Gopi) threatens to kill Aadhya if Arjun doesn't find the bag they dropped off and deliver it to him. In the meantime, the police are keeping an eye out for Arjun's cab while he searches for the bag.
Artistes' Performances:
Recently, Aadi Sai Kumar's roles have been more grounded. He is convincing in the part. There isn't much room for Riya Suman to shine.
Mime Gopi plays the villainous role in an impressive way. Shatru does a respectable job portraying a police officer.
Technical Excellence:
The cinematography is an advantage to the film. The majority of the action occurs in a taxi racing through the streets of Hyderabad.
The night-time panorama of Cyberabad was beautifully captured by the cinematographer. The score is fine and there is only one song. The editing could have been more precise.
Highlights:
Beginning portion
Drawback:
Second half drags on
Lack of gripping narrative
Analysis
The protagonist becoming involved with a drug gang inadvertently is nothing new. In addition, films in which a missing item serves as the primary plot point have become regular in Telugu cinema. So, there isn't a whole lot to be surprised by the basic plot of "Top Gear".
This action thriller, however, manages to hook the audiences with its compelling beginning portions.
To its credit, the film doesn't bother with the story or the romantic angle of the main character. Drug dealers (Brahmaji and Satyam Rajesh) and their motivations are explored, as are those of police officers and the main don, who is also interestingly portrayed in the film.
But it's not captivatingly interesting to see how these various personalities interact and plot deceptions against one another.
The film quickly loses its momentum. When it should have been in top gear, the film drags on and loses steam, lessening its impact.
The better parts of this middling thriller are the cinematography and the decent grip in the middle.
Overall, "Top Gear" is not an entertaining thriller. The narrative never goes on top gear but runs like an L-board drive in first gear.
Bottom line: Not gripping