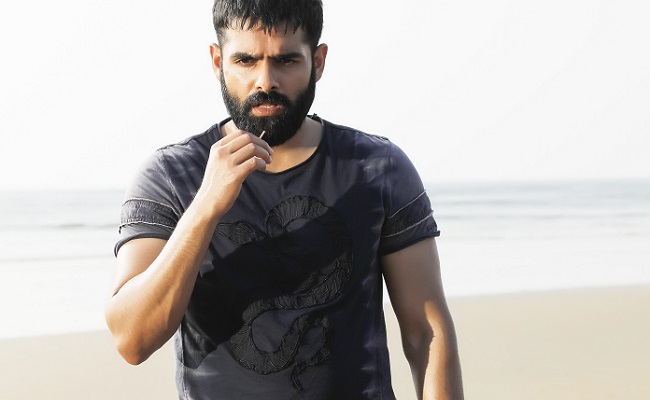 Movie: RED
Rating: 2.5/5
Banner: Sri Sravanthi Movies
Cast: Ram Pothineni, Nivetha Pethuraj, Malvika Sharma, Amritha Aiyer, and others
Music: Mani Sharma
Cinematography: Sameer Reddy
Editor: Junaid Siddique
Action: Peter Hein
Art: AS Prakash
Producers: Sravanthi Ravikishore
Screenplay and Direction: Kishore Tirumala
Release Date: Jan 14, 2020
"iSmart Shankar" catapulted Ram Pothineni to the next level as the film brought him closer to mass audiences. "Red", which is an official remake of a Tamil hit, is his attempt to woo the mass audiences again.
Will his gamble pay off with this film? Check out?
Story:
At a posh locality in Vizag, a guy named Akash gets killed. During their investigation, the police find a photograph that shows a person hiding in the building of Akash, on the night of the murder. That person turns out to be Siddharth (Ram), a civil engineer and MD of a construction company. His girlfriend Mahima (Malvika Sharma) went on a trip, and he gets arrested in this case.
Police officer Yamini (Nivetha Pethuraj) takes up the investigation. The twist comes when his look-alike Aditya (Ram Pothineni), a gambler and criminal, gets arrested in a drunk and drive case. Now, police have two suspects – Aditya and Siddharth.
Who murdered Akash and why? What is the connection between these two look-alike persons?
Artistes' Performances:
Ram Pothineni has carried the same look of 'iSmart Shankar' for the role of a thug named Aditya. In the role of Siddharth, he looks suave and charming. Ram pulls off the dual role with aplomb.
Malavika Sharma plays the typical girlfriend's role. Newcomer Amritha Aiyer gets small but a good character. Her role is the best among the three heroines.
Nivetha Pethuraj as a police officer does nothing but mostly standing in one place and doing the investigation. Hers is a stereotypical performance.
For a change, Pavitra Lokesh appears in a negative shade. Satya has nothing much to do. Sonia Aggarwal as the mother is okay.
Technical Excellence:
The film has decent technical values. Mani Sharma's music is a huge let-down. Sameer Reddy's cinematography is good. Kishore Tirumala leaves his mark in dialogue writing.
Highlights:
Pre-interval sequences
Dialogues
Drawback:
Unnecessary tracks for a thriller
Silly investigation process
Wafer-thin plot stretched
Analysis
"Red" is an official remake of the Tamil movie "Thadam". The film deals with a murder case and two identical twins played by Arun Vijay.
The core idea is taken without tampering for the Telugu version, but director Kishore Tirumala has stretched the plot beyond a point, thereby diluting the impact. A murder mystery works effectively, only when it is narrated in a gripping and crisp manner.
Kishore Tirumala, who is known for directing soft romantic dramas like "Nenu Shailaja" and "Chitralahari", has tried to narrate murder mystery in his trademark style, by adding romantic tracks peppered with smart dialogue.
Perhaps to meet the expectations of Ram's fans, there is unnecessary over-the-top 'mass orientation' to Aditya's character. The body language and dialogue delivery of 'iSmart Shankar' gets repetitive.
The thriller lost its main strength as the second half goes on and on. Plus, the investigative process looks silly and unrealistic. Despite Ram's sincere effort, "Red" fails to engage.
All in all, "Red" is another example of a botched up remake.
Bottom-line: Not a gripping thriller