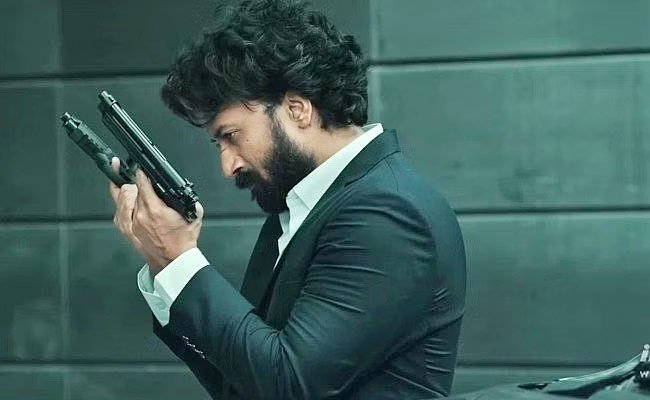 Movie: Godse
Rating: 1.5/5
Banner: CK Screens
Cast: Satya Dev, Aishwarya Lekshmi, Brahmaji, Sijju Menon, Varghese, Prudhvi Raj, and others
Music: Sandy Addanki, Sunil Kashyap
Cinematography: Suresh S
Editor: Sagar Undagandla
Art: Brahma Kadali
Action: Nabha
Producer: C Kalyan
Story, Screenplay, Dialogues, Direction: Gopi Ganesh Pattabhi
Release Date: June 17, 2022
Satyadev starrer 'Godse' failed to create any buzz before its release. Still, the makers put the movie in competition against 'Virata Parvam'.
Let's see how this film has fared.
Story:
Politicians, businessmen, and other high-profile society members get kidnapped one by one. The government sets up a committee to negotiate with the kidnapper. ACP Vaishali (Aishwarya Lekshmi) handles the negotiations with the kidnapper Godse.
In a prolonged talk with Godse, Vaishali finds that he is none other than businessman Vishwanath Ramchandra.
Why does a business tycoon kidnap many members? Why does he shorten his name to Godse? The rest of the film is about the real mission behind these kidnappings.
Artistes' Performances:
Satyadev has played the businessman turned vigilante Godse. In the film mostly, he just shouts and mouths dialogues while sitting in a chair. He is loud and his act is lousy as well. In her Telugu debut, Aishwarya Lekshmi ('Jagame Thandhiram' fame) is just okay. She plays a typical investigator's role.
Prudhvi fails to provide any comedy in the role of a politician. Sijju, Noel, Brahmaji, Naga Babu, and others play their flat characters in a routine manner.
Technical Excellence:
Technical and production values are adequate. Much of the story runs in two rooms. The production design is decent.
The dialogues written by Pattabhi are awkwardly bad and seem to have been lifted from newspaper articles.
Highlights:
None
Drawback:
Ineffective direction
Loud acting
Lousy writing
Clichéd moments
Analysis
Some films can easily be guessed about how bad they could be with just a glance at the trailers. What we didn't expect with "Godse" is that the movie can be a bigger bore than the trailer.
Directed by Gopi Ganesh Pattabhi, whose previous credits include flops like "Bluff Master" and "Romeo", the film tests our patience from the first act itself.
The film begins with a businessman kidnapping politicians and officers and the commencement of a negotiation process. Sitting on a chair, acting like Vikram of 'Aparachitudu', Satyadev talks rubbish with the officers and government officials. The government team's reaction is comical.
A few moments later, we get to see the introduction of the heroine Aishwarya Lekshmi. Satyadev demanding to know her vital statistics before revealing his demands is another low point in this messy affair.
Inspired by Hollywood films about the negotiation process, the entire first half consists of Satyadev's monologues and Aishwarya Lekshmi's frets. By the time interval bang comes, we know what this fuss about kidnaps and his vigilante acts.
Sadly, the second half of the film also goes in an utterly predictable manner and is clichéd. The film further sinks when the hero bypasses the chief minister and orders things.
The dialogues about the current system and the nexus between politicians and businessmen are so hollow.
The story and screenplay are outdated. The direction is messy. The actors also look clueless.
By the end of this film, all we can say is, "Oh God!"
Bottom line: Messy and Clumsy