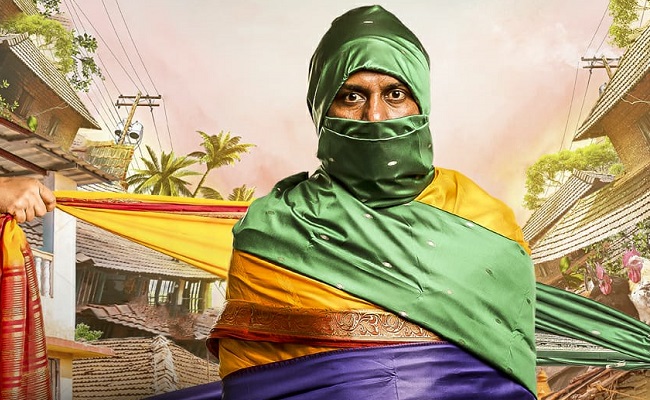 OTT Movie: Battala Ramaswamy Biopikku
Cast: Altaf Hassan, Shanthi Rao, Satvika Jay, Bhadram, Lavanya Reddy and others
Producer: Rama Krishna Veerapaneni and Satish Kumar
Story-direction: Ram Narayan
Streaming on: ZEE5
Release Date: May 14, 2021
Due to lock down and the second wave of corona cases, people are willing to consume more OTT content and the digital platforms are pushing new releases. After "Radhe", ZEE5 is offering another new movie this weekend. "Battala Ramaswamy Biopikku" is the latest OTT Telugu movie that is streaming. Let's find out its merits and demerits.
Biopics on great actors like Savitri, NTR, and Jayalalithaa have become the common trend in Indian cinema bringing the genre into the mainstream. But can it be called a biopic if one makes a story on a fictional character's life? "Battala Ramaswamy Biopikku" is neither a biopic nor Battala Ramaswamy is a real person.
Saying that every life is worthy of a biopic, "Battala Ramaswamy Biopikku" begins to tell the story of this fictional character, whose dream is to lead a happy life in his village with a 'single' wife and shine in the business of selling sarees.
The film begins with the death of Battala Ramaswamy (Altaf Hassan), with his three wives crying sitting beside his deathbed. We get to see a narrator who reveals the life story of Battala Ramaswamy. Set in a village in the Godavari region in Andhra Pradesh, Ramaswamy marries Jayaprada, a girl who sells 'poosalu'. Later his wife cons him to marry her sister Jayasudha, who is mentally challenged. One day, he goes into the village to sell the Sarees and lands in a tricky position to marry one of his customers Sridevi. After initial fights, the three women become friends and lead a happy life together under one roof. Then what was the twist that made Battala Ramaswamy become a corpse?
By now, you must have understood the story is outdated. There is no specific mention of whether the story is set in today's time or a bygone era. But the film is as clichéd as 80's films and appears dated.
Trying to mimic the template created by great director Vamsi in the 1980s with movies like "Ladies Tailor", "Battala Ramaswamy" ends up as a big bore. More than the story, the screenplay and direction are mediocre. Writer-director Ram Narayan's ideas would have worked 40 years ago, not now. There is not a single scene that evokes laughter.
What is so attractive in Battala Ramaswamy that women easily fall for him? Clearly, the makers thought the film doesn't need any explanation for anything.
Stories such as these work only when there is an ample dose of comedy or focus on titillation. But this offers none. The bigger crime that the director has committed is running this crap for 2 hours 20 minutes.
There is a scene of four-some. The three wives and Battala Ramaswamy do the "act" altogether. The passive handling of the scene is enough proof that the director doesn't have a tinge to generate laughter.
Altaf Hassan as Battala Ramaswamy, Shanthi Rao, Lavanya Reddy, and comedian Bhadram don't leave any impression. Among the actresses, Satvika Jay looks attractive. The film has low production and technical values.
In a nutshell, "Battala Ramaswamy" has a dated storyline and outdated narration. Sad to see that Telugu OTT platforms have no quality control system for content.
Bottom-line: Bhayo Piccku
Click Here for Latest Direct-to-OTT Releases (List Updates Daily)