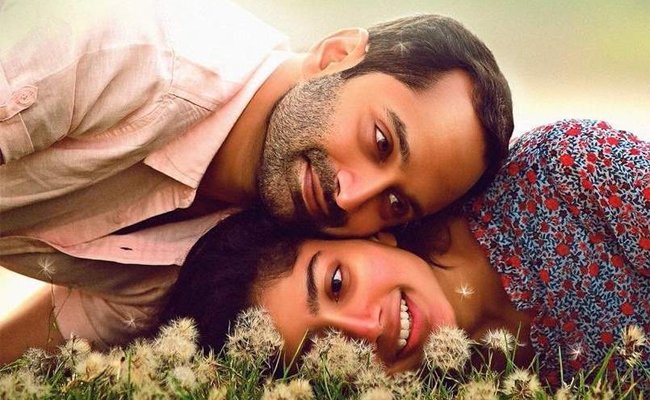 OTT Movie: Anukoni Athidhi
Banner: Century Investments
Cast: Fahadh Faasil, Sai Pallavi, Atul Kulkarni, Renjit Panicker, Prakash Raj and others
Cinematography: Anoo Muthedath
Music: PS Jayhari, Ghibran
Editor: Ayoob Khan
Director: Vivek
Streaming on: Aha
Release Date: May 28, 2021
Aha Video is getting one thing right: picking up the best Malayalam movies and dubbing them. The latest dubbed movie that is premiering on Aha is "Anukoni Athidhi", which is the Telugu dubbed version of the Malayalam movie "Athiran". Let's find out more about it.
"Anukoni Athidhi is set in the 1970s in a remote forest. The story begins with the murder in a palace in 1967. Five years later, a psychiatrist MK Nandha (Fahadh Faasil) arrives at a mental asylum, which is located in a deep forest. The government assigned him to inspect the asylum, which saw a spate of suicides.
The asylum is run by Benjamin (Atul Kulkarni) and one of the inmates is Nithya (Sai Pallavi), who suffers from autism. Nithya is not an official patient but her aunt handed over the responsibility of Nithya's care to Benjamin after the murder incident took place in their palace in 1967. Nanda finds Nithya's case as curious and decides to get to the bottom of it.
"Anukoni Athidhi" has striking similarities with Hollywood thriller Leonardo DiCaprio starrer "Shutter Island". Still, the thriller holds interest due to the new director Vivek's compelling narration, and the commendable performances of Fahadh and Sai Pallavi.
The beginning sequences are arresting, which draws us into the story immediately. However, the middle portion lacks gripping and goes on and on. But the best part of the movie is the last 15 minutes where the final twist is revealed.
Both Fahadh and Sai Pallavi hold the movie with their performances. As an autistic girl Sai Pallavi steals the show. It is a treat to watch Sai Pallavi performing Kalari skills. Atul Kulkarni is okay. Lena Kumar as Atul Kulkarni's 'keep' is good. Prakash Raj makes a cameo appearance.
Cinematography is a huge asset. The camera work is outstanding. The background score is a bit loud.
All in all, "Anukoni Athidhi" is a psychological thriller that provides mixed feelings. But can watch it for the final 15 minutes and the lead pair's performances. Be prepared to know that the pace is too sluggish.
Bottom Line: Climax thrills