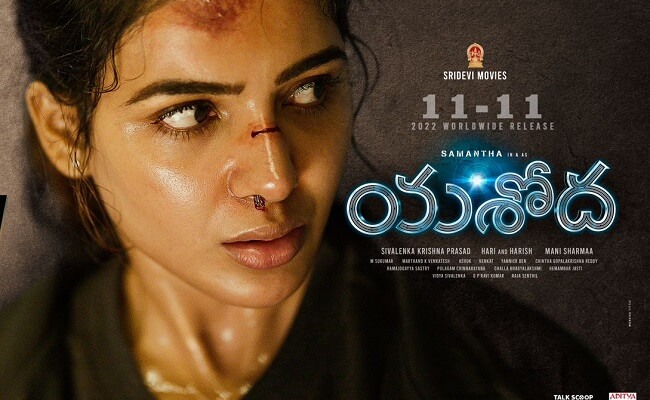 The theatrical trailer of Samantha's next film, Yashoda has been unveiled now.
The trailer starts with the establishment of Samantha as a surrogate mother. Her surrogate kid will later be given to a rich household.
But Sam immediately discovers that there's something wrong with the whole process and she now has to fight off goons.
Sam looks sharp in the trailer and she does a few action scenes as well. She is playing an action packed role in the film.
Samantha has dubbed for her role in the film. We also see Varalaxmi Sarathkumar and Murali Sharma in the trailer.
The surrogacy and the subsequent action part evoke intrigue and they build anticipation on the film.
Mani Sharma's BGM is pulsating and the fast-cut visuals pack a punch. The production values by Sridevi Films is clearly superior.
The film is directed by the director duo of Hari-Harish. The film is slated for release on 11th November.