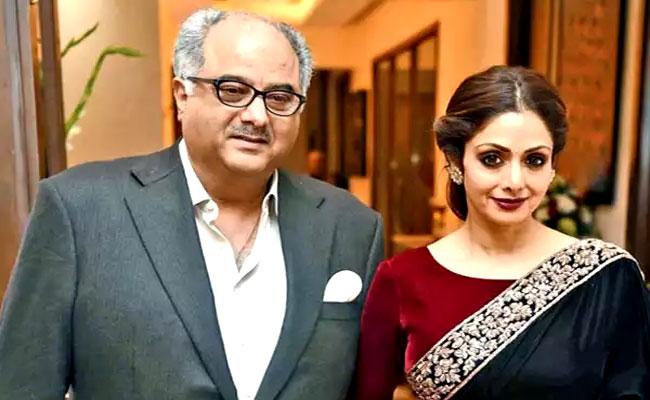 This is an anecdote from the life of Late Diva Sridevi Boney Kapoor. Janhvi Kapoor shared this interesting bit from the life of her mother and father.
It seems that Boney Kapoor used to smoke a lot and the entire family tried in different ways to make him quit the habit.
Sharing this with the popular webzine Pinkvilla, Janhvi mentioned, "I remember a long time ago when we were staying in our Juhu house, Papa (Boney Kapoor) was smoking a lot. I think it was around the time of No Entry. And every morning, me and Khushi (Kapoor) would find new ways to destroy his cigarette packets. So we'll cut up his cigarettes or I would open it and put toothpaste on it. We'll employ all kinds of tactics but nothing worked."
She further revealed, "Mom would keep fighting with him and she became vegetarian and she was like I won't start eating non-veg till you stop smoking. And the doctors were like you were too weak, you need to eat more, but she was like no. And then Papa would beg her. And then finally, four-five years ago, he was just like she wanted me to stop. I couldn't do it then. I'll do it now."
Well, this is from the past and coming to the present time, Janhvi Kapoor is coming up with Mili produced by her father Boney Kapoor. The film is coming up on November 4th.
Mathukutty Xavier directed this film as the remake of his own Malayalam movie Helen.