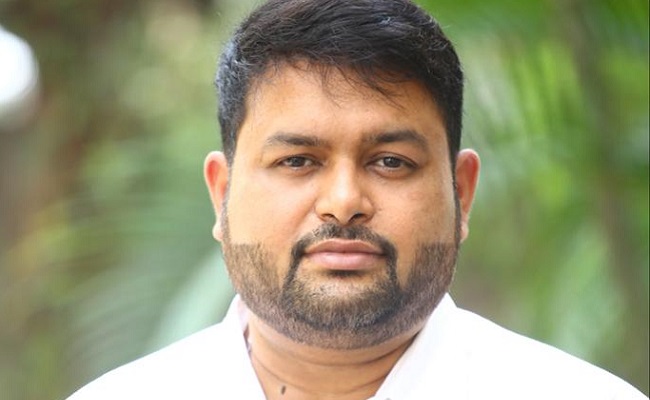 S Thaman is one of the most successful composers in south India working for many highly anticipated movies.
He scored tunes and score for Balakrishna and Boyapati Srinu's mass action entertainer Akhanda and first two songs were superhits, while BGM elevated sequences in trailer.
Thaman says, due to Balakrishna and Boyapati's understanding, they can deliver numerous blockbusters together.
"There is a fire in this film. It also has a good emotion. If an emotion in any film connects, it will become a big hit. Balakrishna has rocked with his performance. Srikanth and Jagapathi Babu too did well. Akhanda is a full meal feast for fans and masses."
The composer says the team refined the film, after corona, for the betterment.
"Music should be very updated according to the time of a film's release. So, I reworked on BGM, as to give fresh feel."
Thaman affirms Akhanda is by far his best work till date in the genre. "We did intense research to steady about Aghoras. I too read books to understand the music style and instruments they use. Balakrishna loved title song."
He informs they removed a song. "We felt the song was unnecessary and I don't mind, if it disturbs the flow of the movie. Balakrishna loved title track of the movie. It took nearly one month to compose the song. It will come after a wonderful sequence."
Thaman says nearly 500 to 600 musicians worked for the film. "We did lots of experiment for the film. The singers count alone is 120-130. The film's range will change, after the entry of Aghora character. It will completely be in a new zone."
He explains Akhanda will disclose more about Aghoras. "You will also get clarity on why one needs to believe in god. We are very happy with the outcome of the film."
Thaman says the concept of releasing one song after the other is helping movies in promotions.