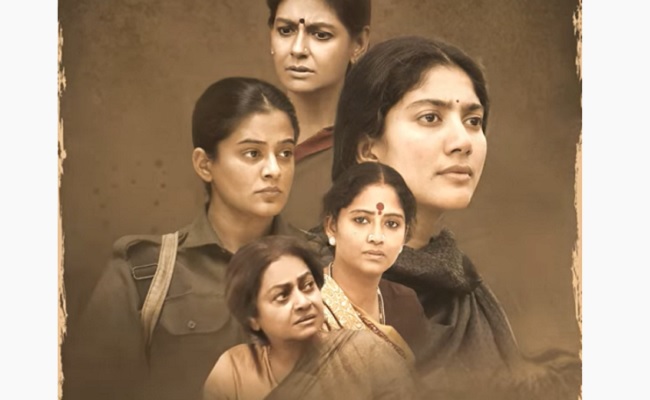 You will see Sai Pallavi's name first in the title credits of Rana Daggubati starrer Virata Parvam which features several prominent female actors being part of it.
On the occasion of women's day, a special video has been released to describe the characteristics of powerful women of Virata Parvam, through Rana's voice.
Sai Pallavi: Her love story has uncovered many hidden stories in the history.
Nandita Das: She believed love is also part of freedom of human being.
Priyamani: Her revolution is to believe- the great crisis leads to great peace.
Easwari Rao & Zarina Wahab: These represents mothers of many heroes chose the path of forest war.
The film directed by Venu Udugula will hit the screens on April 30th.