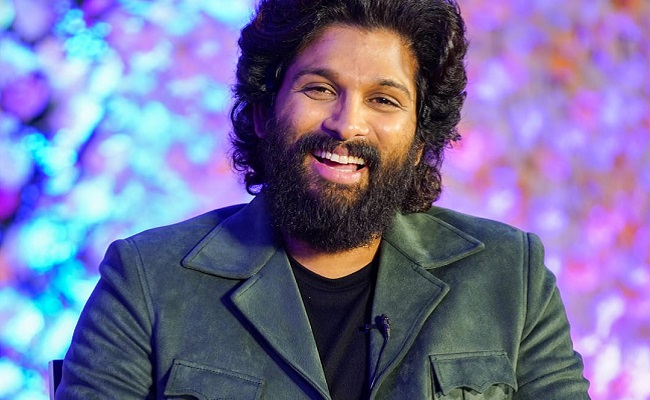 Allu Arjun is on promotion spree for the film Pushpa that is scheduled to release day after tommorow.
He was in Bengaluru as a part of promotion for its Kannada version. The press meet was sheduled at 11 30 AM but Allu Arjun arrived two hours later.
The media personnel went restless for this lack of punctuality and during the question and answer session, a journalist asked Allu Arjun to give explanation for the delay that kept many journalists in waiting.
The journalist asked in Kannada and Allu Arjun had to got it translated by Rashmika who was beside her.
To that Allu Arjun stood up and expressed his sorry to the Press. He explained that his charter flight took off late due to fog and so his arrival was delayed.
As a continuation, he also said a line "one would grow by saying sorry but would not come down".
Some Kannada journalists expressed off the record that a tinge of arrogance is seen in Allu Arjun even while apologizing.