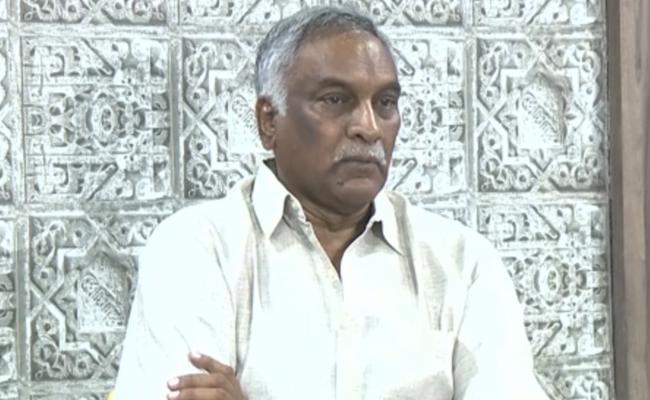 The war of words between ruling YSR Congress party leaders and the Telugu film industry representatives over cinema ticket prices seems to have gone too far ahead, complicating the already complex issue.
The Tollywood producers are coming out one after the other, attacking YSR Congress party legislator Nallapureddy Prasanna Kumar Reddy for making derogatory comments against them, saying: "cinema vallaku balisindi."
Senior director-producer Tammareddy Bharadwaja held a press conference at the Telugu film chambers office on Wednesday and lashed out at the YSRC leaders for degrading the film producers.
"The YSRC MLAs should come for an open debate with us to let the people know who are flush with ill-gotten money," he challenged.
Taking exception to Nallapureddy's comments for making cheap comments against the cinema industry, Tammareddy sought to know how much money the ruling party MLAs were making through illegal means.
"Shall we have a debate on your backgrounds and histories? Whom are you trying to impress by raising the issue of castes and communities of film industry people? What were your assets before you entered politics and what your assets are now? Let us compare your assets, including that of a small time politician, with that of the film personalities? This is an open challenge," he said.
Tammareddy said film actors and producers are struggling hard to earn money, providing employment to thousands of people.
"We are selling our art. We are spending crores of rupees to make a film and are struggling to recover every paisa. We are not like you, who spend one rupee and loot crores of rupees," he alleged.
Telugu film chamber former president N V Prasad also lashed out at the YSRC MLA.
"You have become arrogant with power and fight for it out of arrogance," he said and demanded an apology from Nallapuredddy.
Senior actor Nandamuri Balakrishna expressed anguish that the government was not caring about the film industry at all.
"It is not allowing the people to have the minimum entertainment," he lamented.