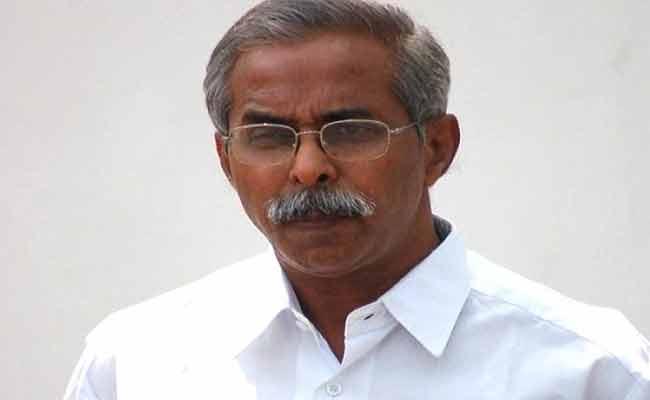 The murder case of former minister and Andhra Pradesh chief minister Y S Jagan Mohan Reddy's uncle Y S Vivekananda Reddy being probed by the Central Bureau of Investigation (CBI) is taking interesting twists and turns with every passing day.
Even as the CBI authorities appear to be zeroing in on Viveka's nephew and Kadapa MP Y S Avinash Reddy and his associates as the prime accused in the murder case and have already taken Devireddy Shiv Shankar Reddy into custody for interrogation, the YSRC leaders are turning the tables on the central investigation agency.
A couple of days ago, Devireddy's follower Kalluri Gangadhar Reddy lodged a complaint with Anantapur police alleging that the CBI authorities tried to bribe him to give a statement saying that the murder was plotted by Avinash Reddy and other leaders in a land dispute.
The Anantapur police gave him protection and also appointed a DSP rank officer to probe into the points raised by Gangadhar in the complaint.
Now, in the latest instance, a letter purportedly written by then Pulivendula town Circle Inspector J Sankaraiah to Kadapa Superintendent of Police KKN Anburajan in October came to light now.
In the letter, Sankaraiah had accused CBI SP Ram Singh of pressuring him to turn approver and also make a statement under Section 164 CRPC against Avinash Reddy and others.
It may be mentioned that Sankaraiah was the Pulivendula town CI when the murder of Viveka took place on March 16, 2019. He had filed the initial FIR into the murder. He was later suspended on charges of failure in discharging his duties.
Sankaraiah was charged with failing to prevent the culprits while tampering with the evidence and shifting the dead body from the scene of an offence to the hospital without performing inquest and other investigation procedures.
In his letter to the present Kadapa SP, Sankaraiah said Viveka's aide MV Krishna Reddy, the slain leader's daughter Dr Y S Suneeta and her husband N Rajasekhar Reddy had not informed him about the letter purportedly written by Viveka and his mobile phone while conducting panchanama and other formalities.
He alleged that the CBI officer had threatened to give him third-degree treatment so that he gave a statement as the CBI desired.
He said he was also asked by the CBI senior official to depose falsely stating that he was threatened by YSRCP leader Devireddy Sankar Reddy who is now in the police custody.