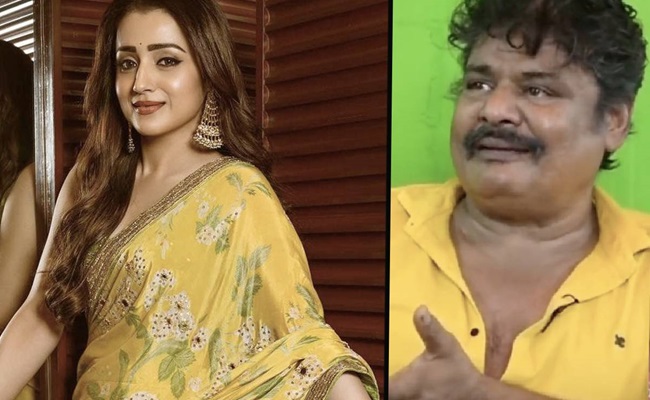 Trisha Krishnan and Mansoor Ali Khan were last seen in Lokesh Kanagaraj's latest film, Leo.
Although the two did not share screen space, they played prominent roles and received praise from fans and critics for their performances.
Recently, a video surfaced on social media where, during an interview, Mansoor Ali Khan made highly inappropriate comments about Trisha.
In the latest update, Trisha has taken to her social media platform to react to the comments made by the Velaikkaran actor.
The actress wrote: "A recent video has come to my notice where Mr. Mansoor Ali Khan has spoken about me in a vile and disgusting manner. I strongly condemn this and find it sexist, disrespectful, misogynistic, repulsive, and in bad taste. He can keep wishing, but I am grateful never to have shared screen space with someone as pathetic as him, and I will make sure it never happens for the rest of my film career as well. People like him bring a bad name to mankind."
Trisha's response comes from the statements the Bakasuran actor made in a recent interview, where he expressed his immoral fantasies of portraying a villain against the actress and his hopes of misbehaving with her on screen.
His statements were highly sexist and demeaning and received backlash on social media as well.