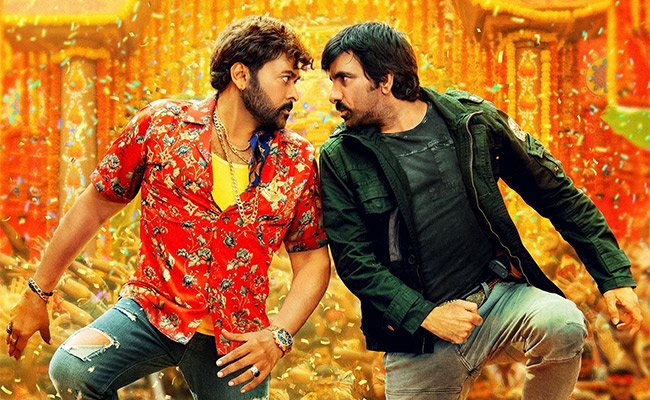 1. Waltair Veeraya: The film opened up with housefuls amidst festival craze. The fans of both Chiranjeevi and Ravi Teja patronized for the openings and the eventual talk that the film has come lighter moments in the performance of vintage Chiranjeevi the family audience started filling the theaters.
The collections have been impressive throughout the long weekend and it stood on the top in the list. The response of audience both in India and abroad has been the highest for the film in this season. The film stood up as the Sankranthi winner.
2. Veera Simha Reddy: This Balakrishna starrer was released amidst the uproar of fans. The openings were pretty big initially but suddenly saw a steep downfall from the second day onwards. The TDP groups have tried their best to show artificial records by making bulk bookings.
The overdose of violence and serious drama with no lighter moments in narration made the film confined to a limited set of audience. The collections have seen a downward trend throughout the weekend.
3. Vaarasudu: The film received lukewarm response in all the centers. Though the film was made by the Telugu director and the popular Telugu producer, the audience have taken it as a dubbed film owing to the hero.
The film appealed to those who really get pleased watching the richness on the screen with the story of an affluent business family. Vijay tried his luck in competing with the native heroes Chiranjeevi and Balakrishna, but took up the third place in the list.
4. Tegimpu: The film was declared an utter flop on the day-1 itself. The heavy action drama confined to a single location throughout the film didn't go well with majority of the audience.
Attempted on a large scale on the lines of bygone Hollywood films, this didn't gel well with the native audience. Ajith ended up scoring a flop this Pongal season at the Telugu box office.
5. Kalyanam Kammaneeyam: While the festival season filled with the roars of two big straight films and two big dubbed ones. the film Kalyanam Kamaneeyam dared to enter the scene and occupy a few screens.
Though it's a contrast from rest of the high dose and high voltage films, the obsolete story and the predictable narration failed to spread positive talk about the film.
With the shortest duration ever in recent times, the film didn't put the energies of the audiences to test but at the same time it couldn't win the hearts either.