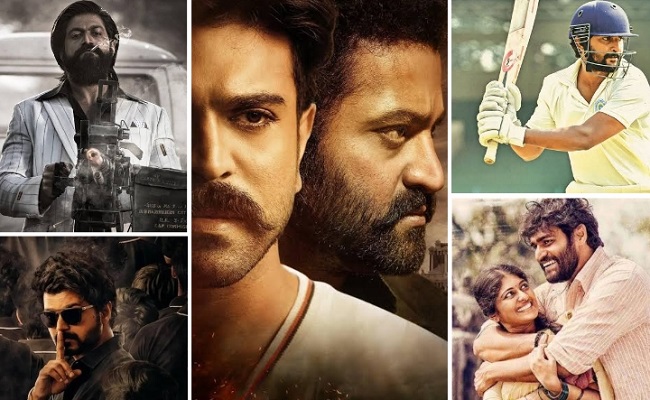 1. KGF2: This is the unanimous hit though the reviews are mixed. The ticket prices were not hiked up in the region but it ran only on regular prices. So far the film made a collection of about Rs 900 Cr.
The run is still going on and the collections of the coming weekend may also be expected to raise the success of this film at the box office.
2. RRR: The collections slowed down but this is the film that enjoyed the second position last week. This multi starrer from the ace director Rajamouli was released as a Pan Indian film and garnered mixed reviews.
Eventually the film made stunning collections of more than Rs 1100 Cr on a whole, owing to the exclusive high ticket prices in AP and Telangana.
3. Jersey: This remake from Telugu to Hindi is expected to do wonders. But the Sports Dramas have become routine in Bollywood for quite some time.
Though this film made average collections as well as pulled impressive reviews from the critics in Telugu version the magic is not repeated in Hindi.
On a whole this film ended up as an average fair in certain locations.
4. Beast: The collections have come down for the film and it is almost the end of the full run. This Vijay statter worked at B and C centers to some extent initially but it was opened with negative talk.
The overall performance of this film is below the expectations in Tamilnadu and declared a flop elsewhere.
5. 1996 Dharmapuri: This film has gone totally unnoticed. It once again proves that the business of small films at theaters is very difficult unless huge publicity and public perception helps them.
The openings and the subsequent collections were not at all impressive for this film.