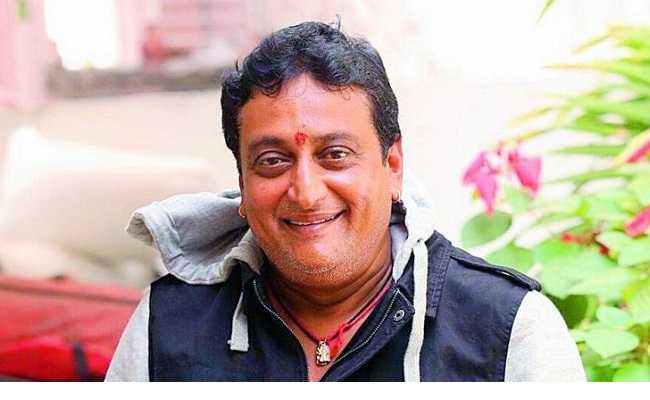 Tollywood comedian-villain-turned-politician Prudhvi Raj, who had once displayed more-loyal-than-king attitude towards YSR Congress party president and chief minister Y S Jagan Mohan Reddy till a couple of days ago, has turned a frustrated soul.
Prudhvi, popular in the industry with his dialogue "30-years-industry," was YSR Congress party secretary, was sacked from Sri Venkateshwara Bhakti Channel chairman post in January 2020, after leakage of an audio tape exposing his alleged sexcapade.
Since then, Prudhvi has been keeping away from the YSRC, as Jagan has kept him at bay for damaging the party's reputation.
After being in political oblivion for a couple of years, he recently shot into news by tendering open apology to Megastar Chiranjeevi, Pawan Kalyan and their other family members.
Andhra Jyothy managing director V Radhakrishna, who doesn't lose any opportunity to take a dig at YSRC and Jagan Mohan Reddy, brought this fading-out comedian-villain into limelight and gave an opportunity to give vent to his frustration at his Open-heart with RK show on Sunday.
Prudhvi made the best use of this opportunity to attack Jagan. He said the people of Andhra have made up their mind to drive away Jagan, as they are frustrated with his rule.
He took a dig at the Jagan government saying the people were addicted to spurious liquor and spending the entire earnings on liquor.
He tendered apology to the farmers of Amaravati for describing them as paid artistes.
"I realise my mistake and I acknowledge their fighting spirit. I request them to forgive me for using harsh language against them when I was in YSRCP," he said.
Prudhvi also thanked TDP president N Chandrababu Naidu, Chiranjeevi, Pawan Kalyan and others for pardoning him, despite his loose talk against them.
He said women in the state felt very bad when Naidu broke down in the assembly for being abused by YSRC leaders.
"Now, people will teach a fitting lesson to Jagan, if he comes and asks for their votes again," Prudhvi said.