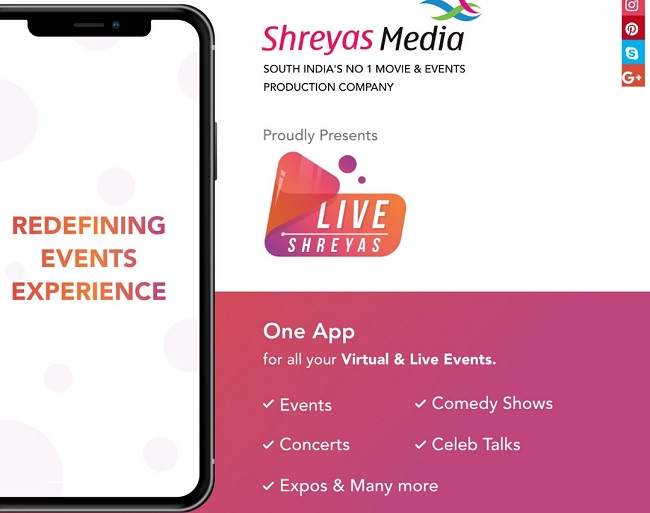 It is difficult for filmmakers of small time films to get desired number of theaters. To encourage such films, Shreyas Srinivas has come up with an app called ATT (Any Time Theater).
ATT will have multiple screens with each director or producer to have their own screen. Unlike OTT which charges subscription fee, ATT functions on pay per view model.
"Our prime aim is to release 50 films through our platform by March, 2021. Ram Gopal Varma has his own screen. Likewise, we are providing different screens for other filmmakers as well. Producer will take a call on price, so that he will take home all the money. In fact, the revenue from commercials will also be given to producers," inform Shreyas Srinivas.
Shreyas ET will be giving cashback offers to its viewers from July, besides delivering food on discount. They are also tying up with cable TV operators, so that viewers can watch films on their TV sets, after money is paid on the app.
"This is the first of its kind in the world," proudly says Shreyas Srinivas.
CLICK HERE!! For the In Depth Updates on all the OTT Content