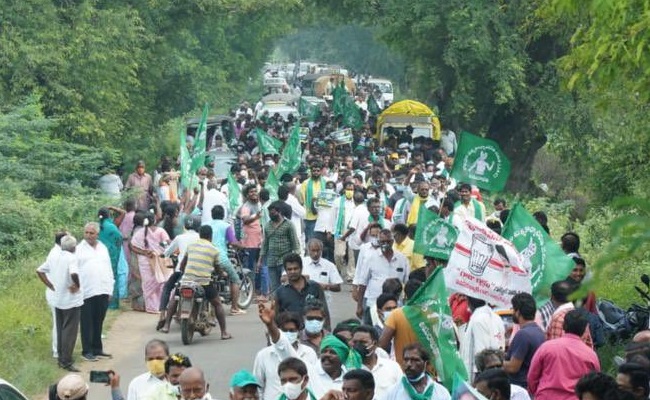 The TDP as a political party and Amaravati as an issue have become synonymous in Andhra Pradesh politics after the 2019 humiliating defeat.
The defeat is considered as the debacle for the party and the caste that owns it. They both have a common interest in the state and that is Amaravati.
Amaravati was the best real estate venture promoted by a caste through an elected government.
They had the highest dreams of fast growth in Amaravati in terms of finance. Their calculations went wrong and people defeated them.
It was not just a political defeat for them in 2019. It was beyond politics. It touched their financial power and social dominance.
Now, they are up in arms, just to get back the power and the finances, besides restoring their dreams in Amaravati.
In this process, the caste is setting the agenda using the cause of Amaravati.
When many cases presented by the government are quashed by the court, one wonders why the land pooling was not quashed?
The answer is that Amaravati, TDP and the caste are inseparable and they do anything to get back what they have lost in 2019.
Hence, it is difficult to say who is leading who and who is behind who.