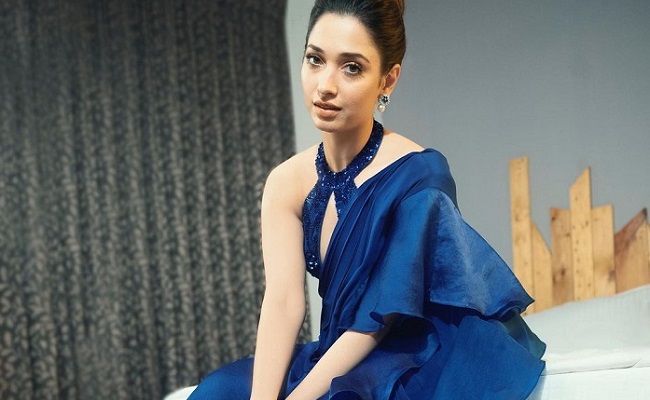 Many actresses are openly discussing about their health issues these days.
The actresses like Shruthi Hasan, Rakul Preet, Deepika Padukone expressed their health issues openly. But Tamanna says that she has a health problem that cannot be discussed openly.
"I have good eating habits. But due to over workouts and handling too much of stress I developed a health problem. But I cannot put it out", she said.
She said that she is now on organic food and doing relating exercises to overcome the health issue. She also said that she kept a full stop to fried foods.
Tamanna has been regularly drinking a peculiar juice made from a fruit called Noni or Thogari. She says that the fruit is helping her a lot.
She is also regularly consuming enough of turmeric, amla juice, keera juice, almond milk and coconut water.
She says that she prefers liquid diet than the solid food to stay fit and slim. She said that she did a mistake by not appointing a proper dietician in the beginning of her career itself.