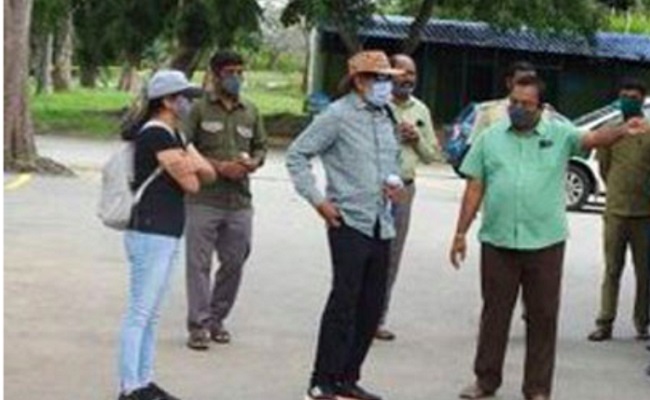 Rajamouli and his wife Rama Rajamouli have been touring Mysore and Kodagu region for the past couple of days.
As Rajamouli is popular nationwide, the common public has recognized him and captured him on their mobiles. These photos are now doing rounds on social media.
As he was spotted at the Bandipur national reserve forest, speculations began that he must be checking locations for the resumption of the "RRR" shoot. But movie shootings are not permitted in this reserve forest.
Rajamouli must be on his trip. "RRR" is expected to resume the shoot next month.
"RRR" features NTR and Ram Charan in the lead roles and both stars are patiently waiting for the resumption of the shoot as they need to move on their next commitments.