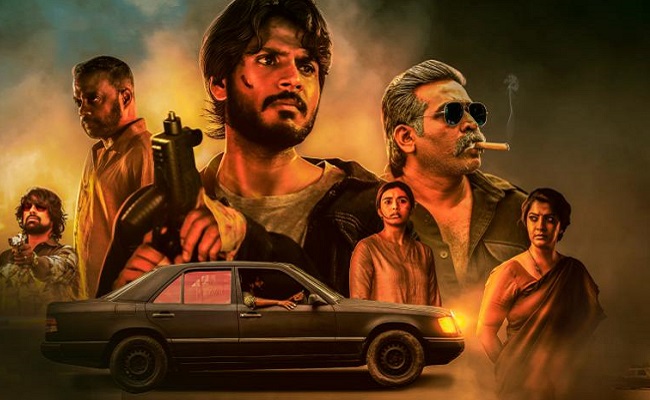 Sundeep Kishan's upcoming actioner Michael under the direction of Ranjit Jeykodi is getting ready for its theatrical release on February 3rd.
The Pan India film produced by Bharath Chowdary and Puskur Ram Mohan Rao stars some noted actors in prominent roles.
The film's action-packed teaser received a terrific response and today the makers came up with the theatrical trailer.
The trailer shows the dark side of all the lead actors- Sundeep Kishan, Vijay Sethupathi, and Gautham Menon. From ghastly action sequences and hard-hitting dialogues, the trailer promises a first-of-its-kind actioner.
Like in most wars, there is a woman behind Michael's aggression. While Gautam Menon cautions him about girls, the latter defies him saying there's no purpose in living without love. The tête-à-tête between them gives a new dimension to this narrative.
Sundeep Kishan leaves you awestruck with his kicks, punches, and superb action sequences. Watching a macho man like Sundeep fight enemies with manic anger, surely makes the screen scorch.
The romantic scenes are equally appealing and Divyansha Kaushik looked gorgeous. Vijay Sethupathi and Gautham Menon delivered strong performances.
The video also shows glimpses of Varalaxmi Sarathkumar, Varun Sandesh, and Anasuya Bharadwaj.
Ranjit Jeykodi wins brownie points for his superb making, wherein SM CS' vivacious background score elevates the intensity of the scene to a different level.
Kiran Kaushik's visuals are equally supportive. Production values of Karan C Productions and Sree Venkateswara Cinemas are first class.
The trailer looks very promising and increases the curiosity to watch the movie releasing on February 3rd.