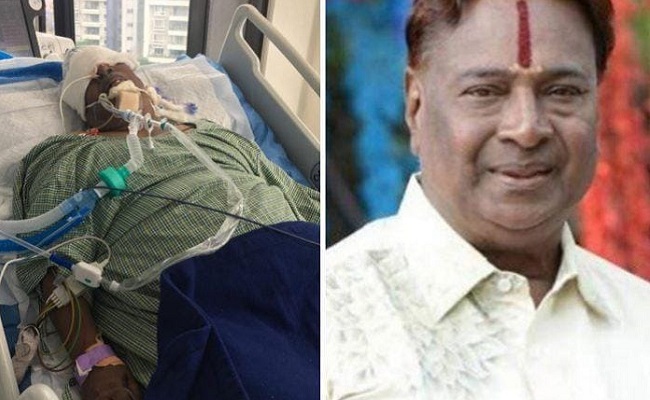 Popular choreographer Shiva Shankar master is infected with Covid-19 and his health condition is critical now. He has been undergoing treatment in AIG Hospital for the last four days.
The doctors are saying that 75% of his lungs are infected. His eldest son is also infected with the same virus and is in critical condition right now.
Shiva Shankar master's wife is in home quarantine with Covid-19 infection. Right now Ajay Krishna, the younger son of Shiva Shankar is at home.
It is costing Rs 2.5 lakh per day for his treatment in the hospital. His financial position is not upto the mark to meet these expenses.
Until and unless the biggies in the film industry extend their helping hand, the treatment will be difficult for him. It is pitiful to see this talented choreographer suffering in this condition.