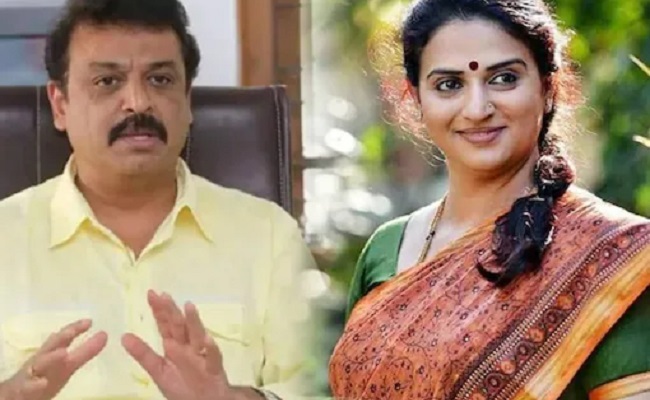 The recent wedding of Telugu actors Naresh and Pavitra Lokesh has been a much-talked-about topic.
The couple got married in a private ceremony on Friday, attended only by their close friends and family. However, there have been several viral news reports about their marriage for the past few months.
Adding fuel to the fire, Pavitra Lokesh's ex-husband, Suchendra Prasad, has made some shocking comments about their wedding, causing a stir on social media.
According to Suchendra Prasad, Pavitra Lokesh loves a luxurious lifestyle and is an opportunist who will do anything to achieve it.
He also claimed that she had a different plan in Naresh's case, and one day, he too will understand her intentions.
In the past, Suchendra Prasad has been reported to have said that Pavitra Lokesh is not a good person, and she has the mind to break down barriers and do anything for money.
This is the fourth marriage for actor Naresh and the third for actress Pavitra Lokesh. As per reports, they fell in love during the making of Sammohanam.
Pavitra Lokesh was previously married to a software engineer, but they later filed for divorce. She was then in a live-in relationship with actor Suchendra Prasad, but they parted ways in 2018.