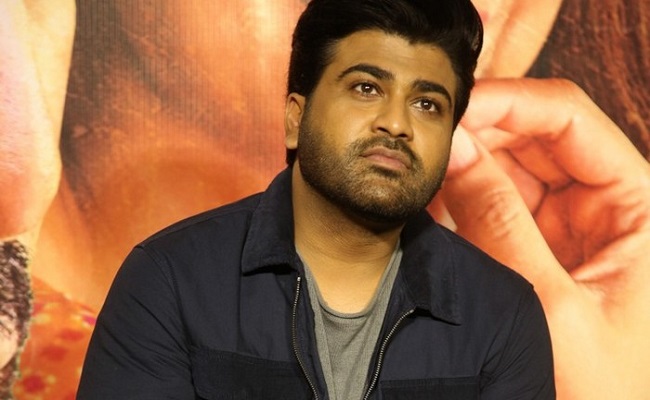 Hero Sharwanand is not changing his ways. He is picking up the wrong script and dumping his producers as well.
Looking at his own track record we can understand that only the comedy and entertainment genre works for Sharwanand but not the serious stuff.
On the other hand he is looking alike in every film without variations in get ups or facial expressions. Be it Jaanu or Maha Samudram- Sharwa looks alike.
Ranarangam producer Nagavamshi lost Rs 8 Cr. Padi Padi Leche Manasu producer Sudhakar lost Rs 10 Cr. Sreekaram producer Ram Achanta lost Rs 8 Cr and now it should be calculated how much Anil Sunkara lost with Mahasamudram.
It is becoming difficult to sell the satellite rights of Sharwanand's films. He has to change his ways and focus more on his looks and the stories he picks up.
He has to laugh and make the audience laugh coming out from the serious image.