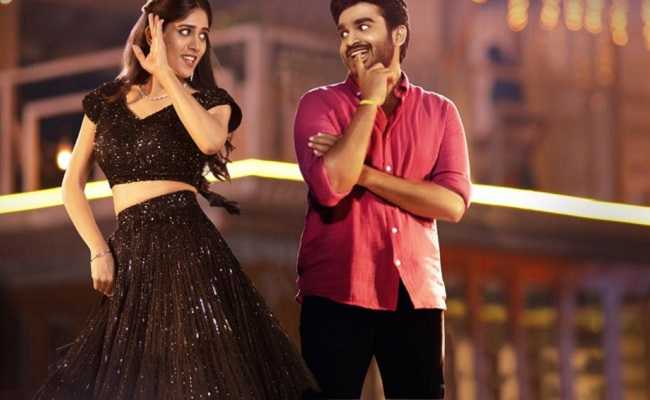 Kiran Abbavaram and Chandini Chowdary starrer musical romantic entertainer Sammathame is all set for release on 24th of this month.
Kiran informs he and Chandini played contrasting roles in the movie.
"While I'm a middle-class guy who is innocent, Chandini is a city guy and is hyper active. The film is about what happens when two people of contrasting characters fall in love with each other."
The makers as of now released only three songs. However, the actor says the movie will have a total of 7 songs.
"Sekhar Chandra provided a beautiful album and we didn't release other songs as they are situational songs and will look good on screen with full visuals."
The actor notifies the initial portion in the trailer about mother and woman is the core point of the movie.
About using beep sound for a cuss word in the trailer, Kiran informs, "The situation demanded the cuss word, though we muted it, since it is a wholesome family entertainer."
Sammathame was made on good budget and the visuals in the promos look grand.
"Sammathame was made with good production values. Although budget was increased, visuals came out well. We shot the movie in 75 different and live locations."
Kiran discloses the girl's emotion, father-son emotion and mother-son emotion are the key aspects of the movie.
"I certainly say that everyone will connect to the climax portion of the movie."
He says director Gopinath Reddy took nearly five months-time only to finalize heroine of the movie.
"When he penned the story, only my first movie was released and I was not that popular. Gopi looked for different options, but he felt Chandini Chowdary would be a right choice."
Kiran informs he will have three more releases in 2022.