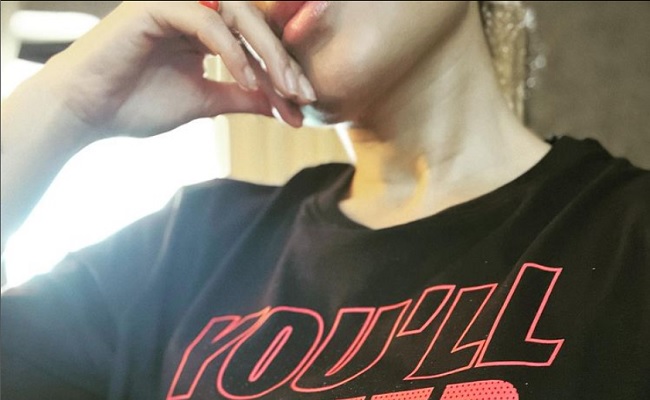 Samantha came back to Hyderabad after a month-long USA trip. As soon as she landed in India, she revived her social media activity.
Not just did she begin posting pictures on Instagram, but also resumed her Twitter posts.
She also revealed a part of her face in a new photo. She looks ravishingly beautiful. Her face has no acne or signs of surgery.
Reports said Samantha opted for cosmetic surgery on her face as rashes on the skin damaged her look. But she looks fresh as a daisy.
Samantha seems to face the media and the public. She has multiple projects on the sets. But she needs to start filming for Shiva Nirvana's "Kushi".