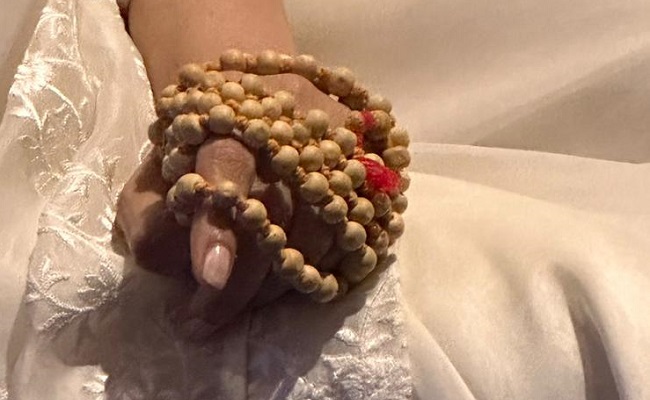 Samantha Ruth Prabhu, though a born Christian, has been strongly inclined towards the Sadguru Jaggi Vasudev for quite some time.
Following her recent illness, she turned spiritual and is now doing some japams holding a chain of beads in her hand as it's bestowing solace to her.
When greatandhra.com contacted her to know the status of her health she said, 'it's up and down'.
When enquired if the photograph of her with chain of beads in her hand is a part of promotion of her next film 'Shakuntalam', she made it clear it is purely personal and shared about the japam she is doing.
Greatandhra wishes more strength, good health and a great career to Samantha.