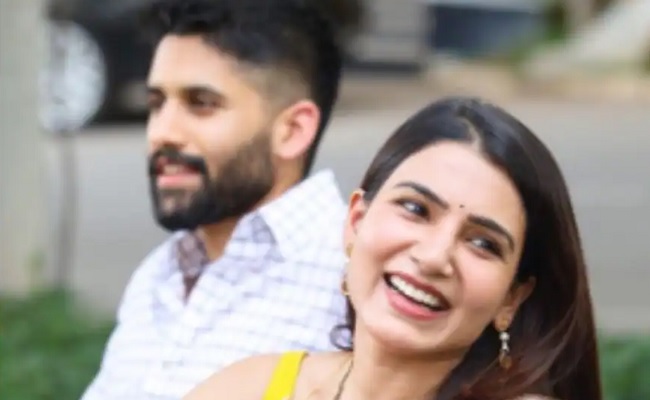 In a surprising question about Naga Chaitanya, actress Samantha had to open up herself.
Well, the interviewer is not any normal journalist but Karan Johar, the most popular director and producer. This conversation happened in the latest episode of Koffee With Karan.
When Karan Johar asked something about Naga Chaitanya, calling her as her husband, Samantha corrected him immediately to say 'ex husband'.
When Karan implied a question on how will be the relation with him after the divorce, "You mean if you put us both in a room, you'd have to hide sharp objects? Yes, as of now."
However, she later added, "but it may be sometime in the future".
Samantha also shared about how she faced the social media trolling and verbal attacks at the time of divorce, by saying- "So, I couldn't really complain about it because I chose that path, I chose to be transparent and I chose to reveal a lot of my life. And, when the separation happened, I couldn't be too upset about it because they invested in my life and it was my responsibility to have answers which I didn't at that point of time. I think I came out of it okay, better than okay."
She also added- "It has been hard but it's good now. It's fine. I am stronger than I have ever been."
Finally, when Karan Johar asked about her marriage she gave a counter- "I have a bone to pick with you Karan. You are the reason for unhappy marriages. You have portrayed life to be K3G (Kabhi Khushi Kabhie Gham). In fact, the reality is KGF."
Well, that's all about Samantha and her openness now. Her open talk about Naga Chaitanya is the hot topic in the industry and social media now.