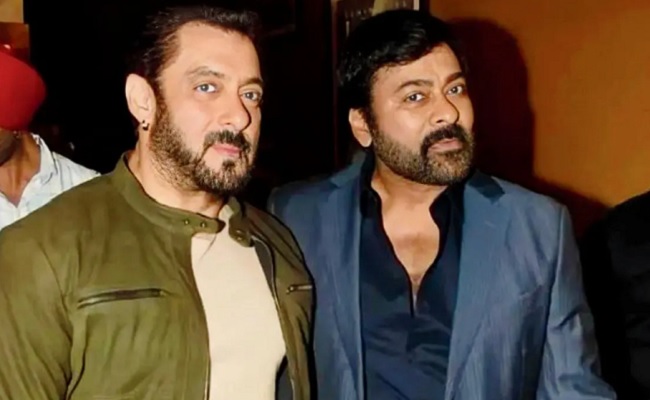 Megastar Chiranjeevi shared an interesting bit surrounding Godfather that is going to hit the screens on October 5th.
He said that Salman Khan didn't take even a single penny to act in this film.
Megastar also shared that Salman asked the producers to 'get lost' when they approached him to offer the market price.
In continuation he said that Salman Khan told the producers- "You can't buy my love towards Ram Charan and Chiranjeevi garu with money."
Sharing all this Chiranjeevi said, "He respects all of us, in the same way we respect him so much."
No one knows if this is a marketing stunt or really true but this is a point to discuss how Salman could have acted without any remuneration for the film.
In fact, that's not a single shot guest appearance but involves some action and a dance sequences.