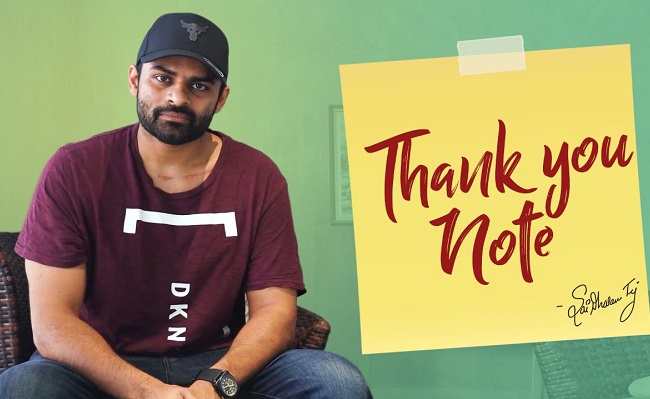 Actor Sai Dharam Tej, who met with a ghastly road mishap last year, has fully recovered. He has released a video statement, in which he has announced his new film.
He starts off his address in the video by sincerely thanking everyone who wished him speedy recovery on various social media platforms.
He then expressed gratitude to his staff members who stood by his side and took great care of him.
Sai Dharam Tej said he is thankful to Telugu audience for supporting his film Republic, which got released days after his accident.
Stating that his next project would start on March 28, he thanked producers Sukumar and Baapineedu for waiting for him till he completely recovered.
"Last but not the least, I would like to thank my helmet (he takes it in his hands and kisses it) without which I would not be alive today. No matter whether you go even to the next street on your bike, don't forget to wear helmet," Sai Dharam Tej said and concluded: "Love you all, Jai Hind."