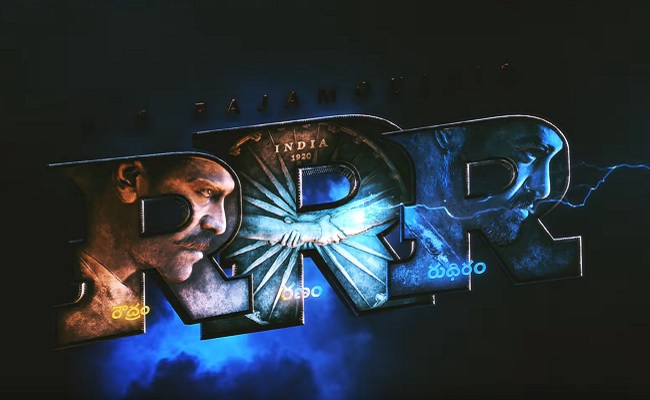 "Sankshobhamlo Avakasalu Vetukkovali" (Find a chance in the crisis) is the oft-repeated sentence that former Andhra Pradesh Chief Minister Nara Chandrababu Naidu used to utter. Rajamouli's team is following him.
While every movie's shooting has been halted, all filmmakers have stopped their promotions during this lockdown period, Rajamouli's publicity team thought this is the best time to gain the attention of the public who currently has no work to do but to glue to either TV screens or social media.
"RRR" that features NTR and Ram Charan as the freedom warriors Komaram Bheem and Alluri Sitarama Raju respectively has been promoting their movie from the last two days.
On the eve of Ugadi festival, they have released its title logo and motion poster. And the next day, Ram Charan has rejoined Twitter. He is back on this social media platform after a hiatus of nearly eight years.
And tomorrow (March 27), a surprise video will be unveiled by NTR to celebrate Ram Charan's birthday. The team is promoting it as 'Bheem for Rama Raju'.
Rajamouli's team has always been good at promoting and marketing their movies. The case in the study is "Baahubali" movies. Despite the corona outbreak, they did not remain silent.